How to Choose an Ottoman as a Coffee Table
Are you looking for the perfect coffee table for your room? Maybe you should consider an Ottoman.
Over the years, ottomans' have become increasingly popular. After all, an ottoman is an extremely versatile piece of furniture that you can easily integrate into any room in the house. Moreover, they come in a variety of shapes, sizes, and colors, blending in or standing out in a room.
Choosing an Ottoman Coffee Table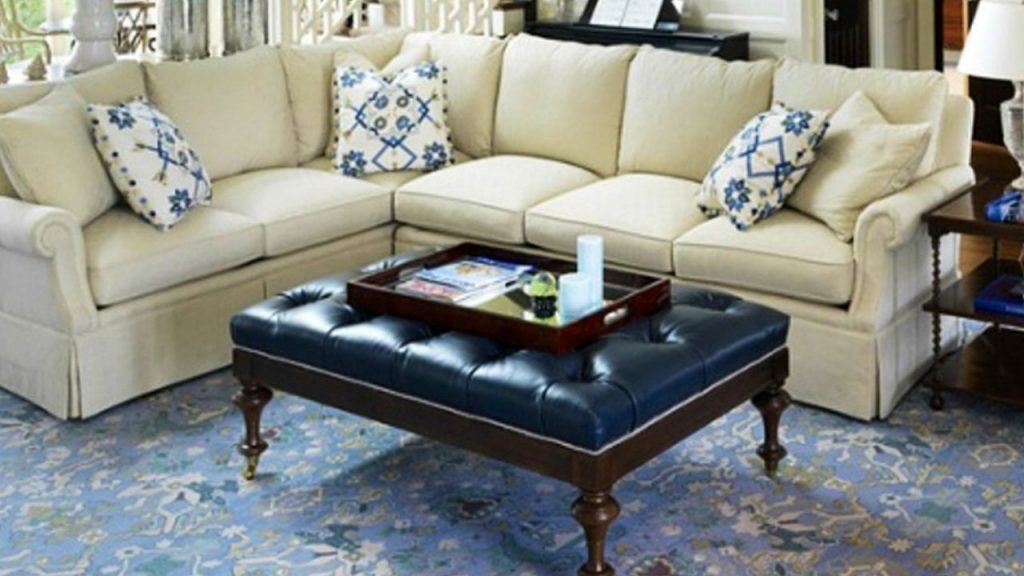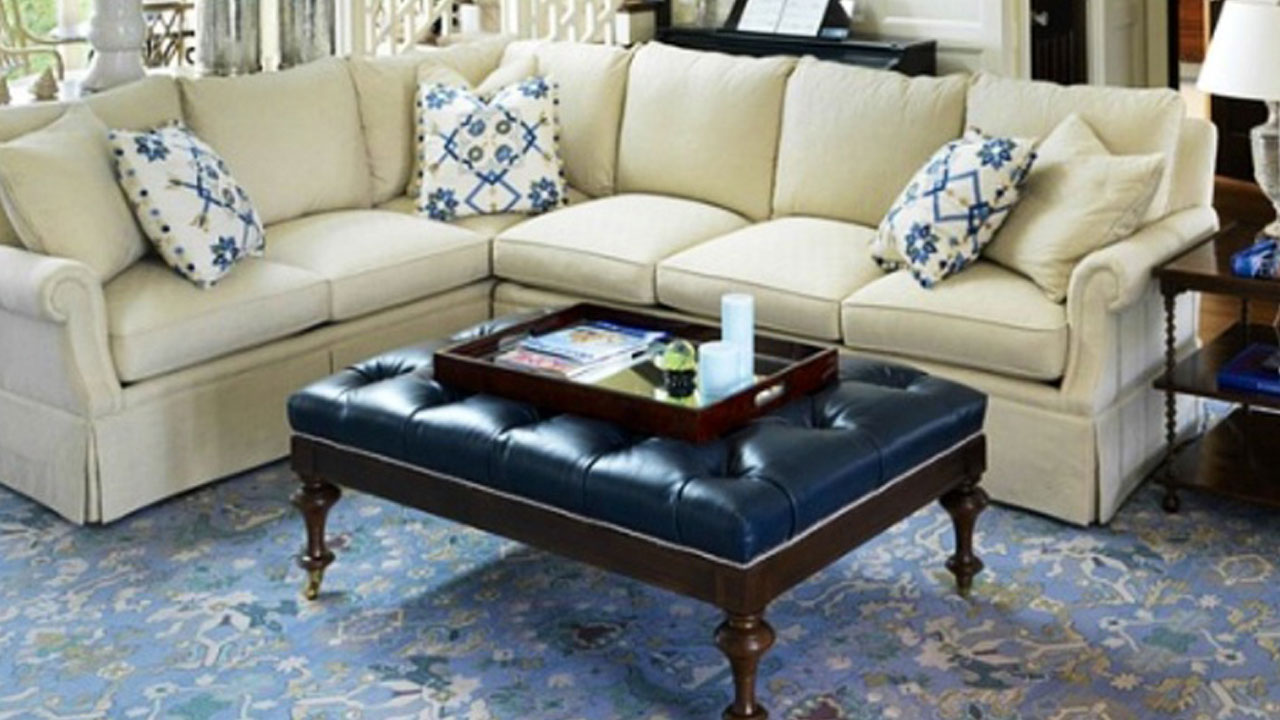 Not many people consider using an ottoman as a coffee table. But think about it, doesn't it make perfect sense? If the thought of a perfect coffee table is confusing and overwhelming, you should consider using an ottoman instead. Why? Read on to find out!
1. Multi-Functionality Design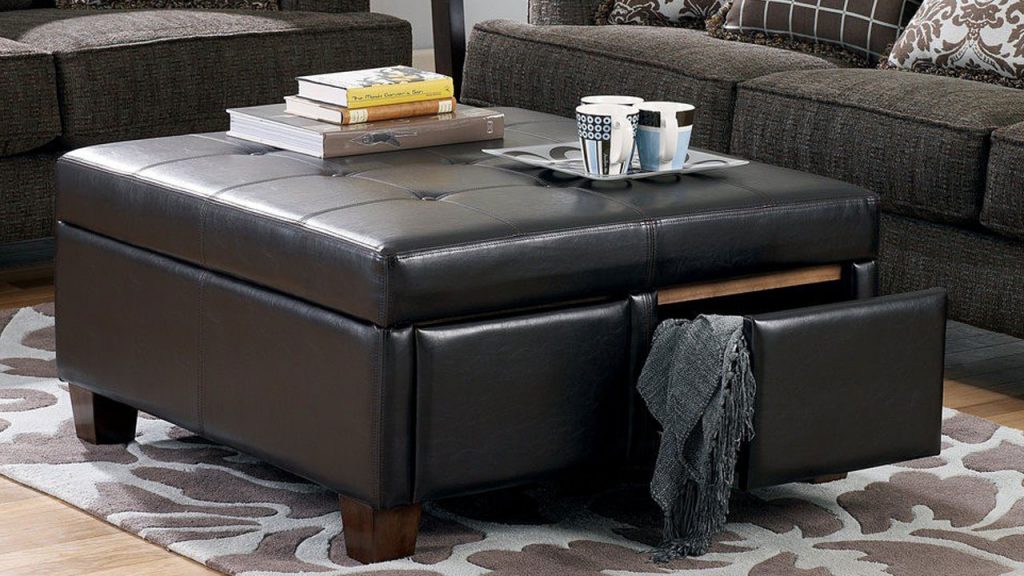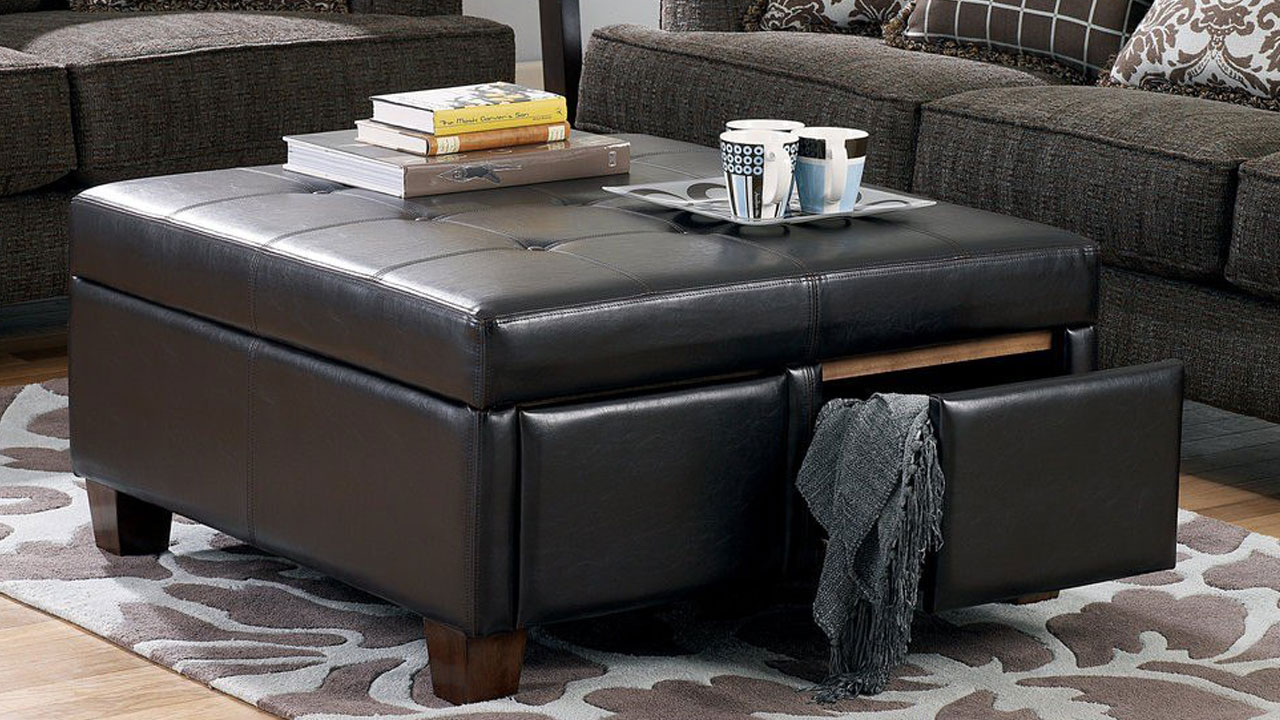 When you think of the word "ottoman," what comes to mind? Do you instantly think of a bulky piece of furniture with padding, cushions, short legs, and inherently something super comfortable? Well, you wouldn't be too wrong.
However, ottomans are developing in terms of design and functionality. If you look around, you will find multi-functional ottomans with taller legs (allowing more storage space underneath) and functional trays (to keep drinks and food on them).
Many ottomans now come with a hidden storage compartment where you can keep books, magazines, bottles, and anything else that fits! Since they are available in a variety of styles and sizes, it is convenient to find one to fit into your home interior decor.
If you are struggling with space in the house, think about opting for a smaller ottoman that fits in without taking up too much room. That being said, if you have adequate room, by all means experiment with shapes and sizes.
2. Tray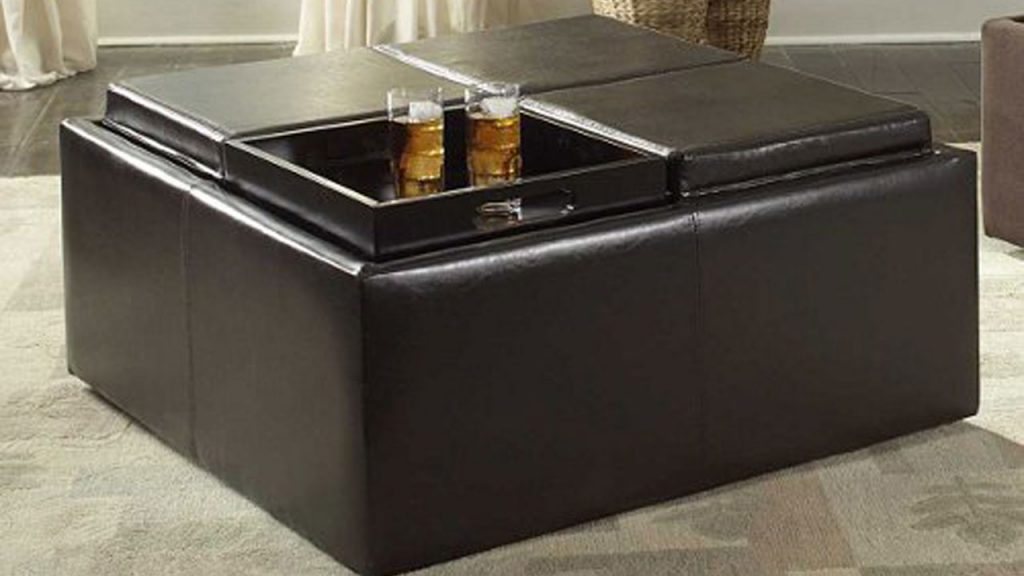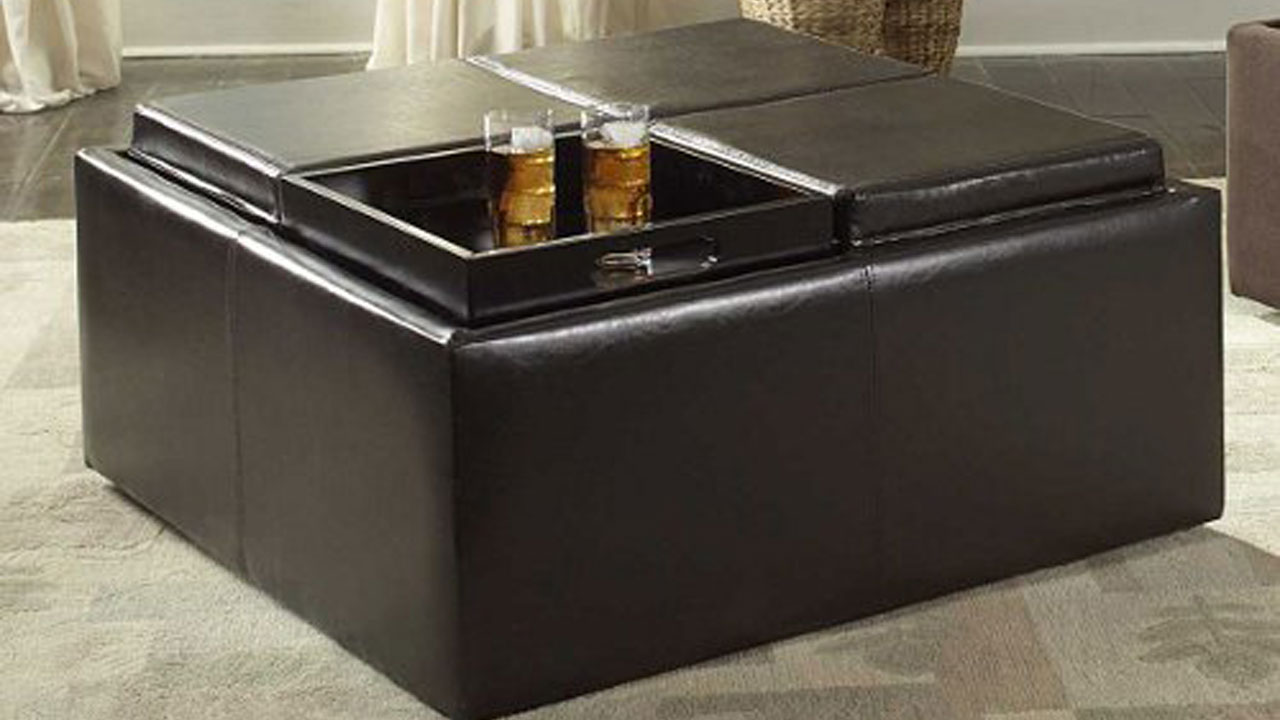 If you decide to use an ottoman as a coffee table, it's crucial to be practical when selecting one. Since ottomans typically have padding and cushions, they aren't the most stable surface for keeping coffee cups and bowls on.
To solve this issue, consider an ottoman with a tray. The tray design could be a slide-out one or one which you can attach to it. It may also be a hidden tray that you can reveal upon opening the top.
The tray allows you to keep drinks and food on a stable surface, thus turning a simple ottoman into a coffee table in an instant.
3. Fabric Type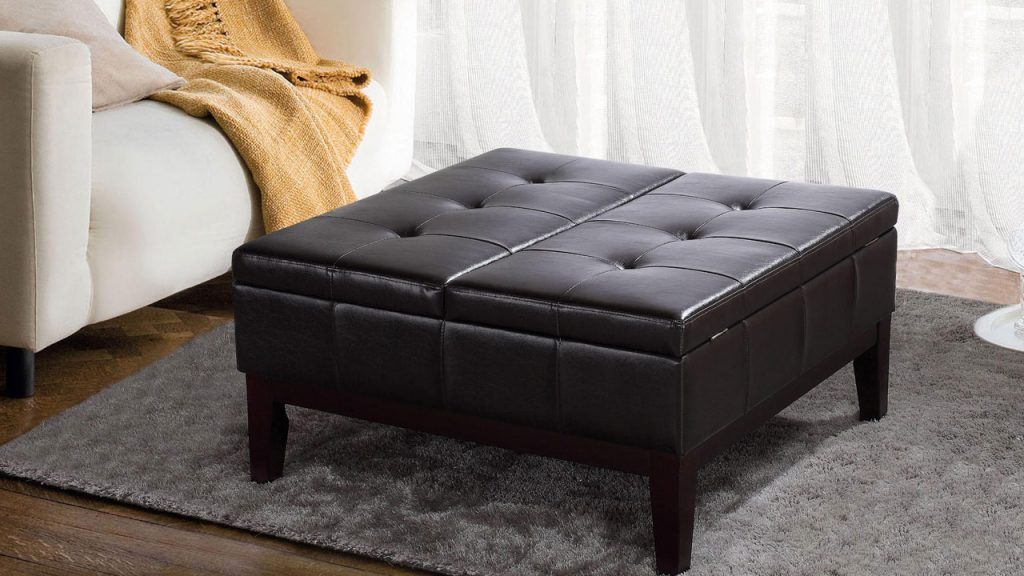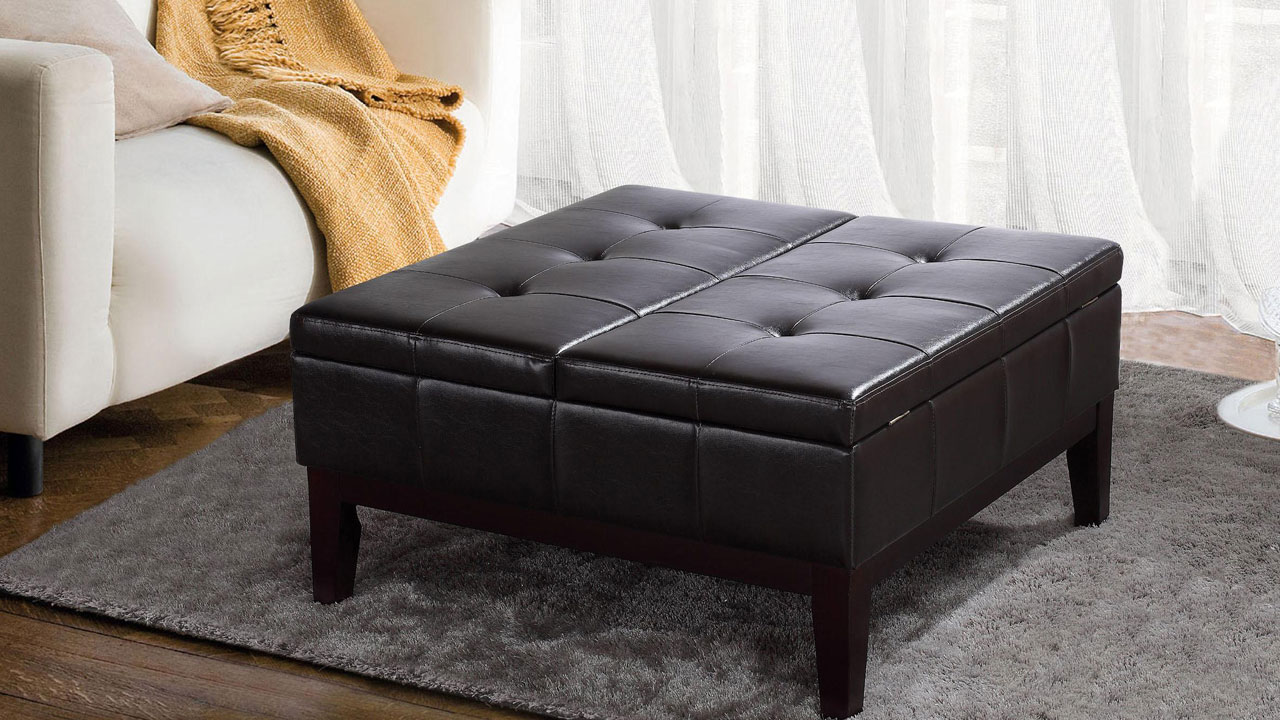 One of the advantages of using an ottoman as a coffee table is the luxury to experiment with fabric styles. With traditional coffee tables, you're stuck with wood, metal, or plastic. But with an ottoman, you can opt for leather, faux leather, hybrid ottomans using different fabric types, and cotton.
When picking the right fabric, keep in mind that since the ottoman will double as a coffee table, it is prone to spills and stains. So, opting for a fabric that is easy to clean and doesn't require much maintenance is a good option.
While you can always opt for fancy leather, it might not be the easiest to maintain. That being said, if you have children or pets in the house, you need to consider using softer edges and tougher fabric. Hard edges might cause unnecessary injuries, while easily stainable fabric is just going to make cleaning that much more difficult.
4. Shapes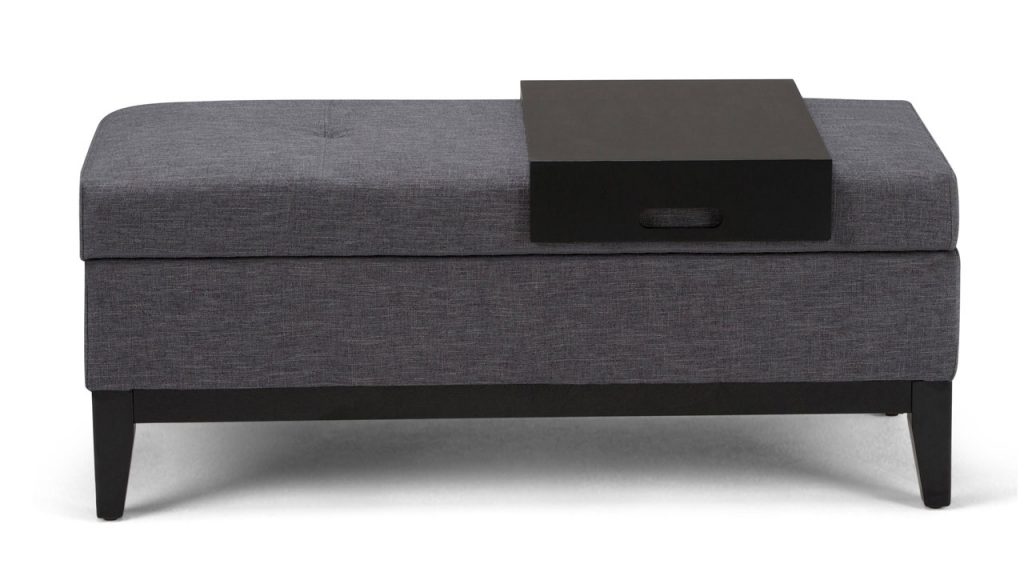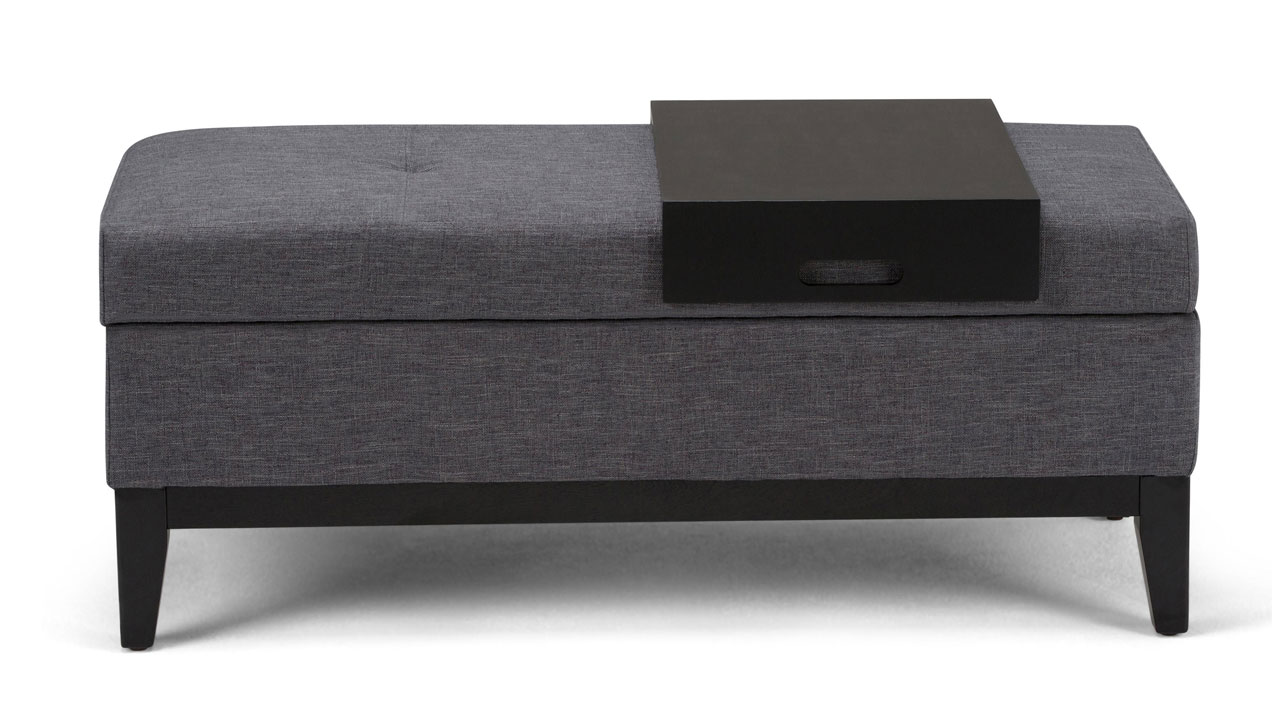 It's exhilarating just looking at the various shapes and sizes that an ottoman can come in. Be it square, rectangular, geometric, oval, round, heart-shaped, or several smaller ones joining in to make a larger one. As you can see, the choices are plentiful.
Choose a shape that is cohesive to the rest of the decor. If you have minimalistic, modern-looking furniture, consider opting for geometric shapes. But if your home decor is more vintage and rustic, opting for a rounder shape with softer edges might be a better option.
Again, there isn't any standard rule or procedure for this. You can always choose to make a style statement by opting for a vintage design in a modern home, or vice versa.
5. Sizes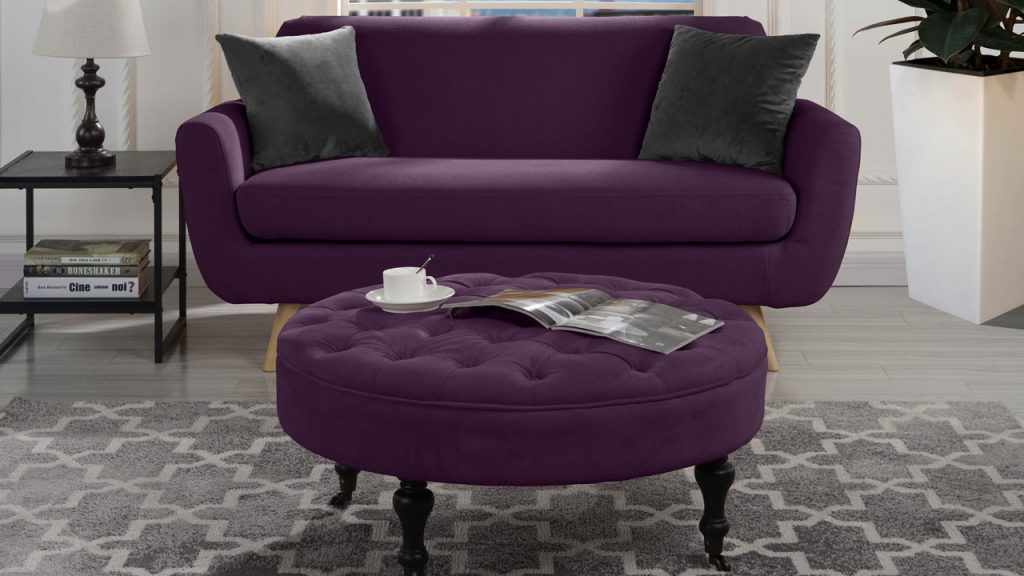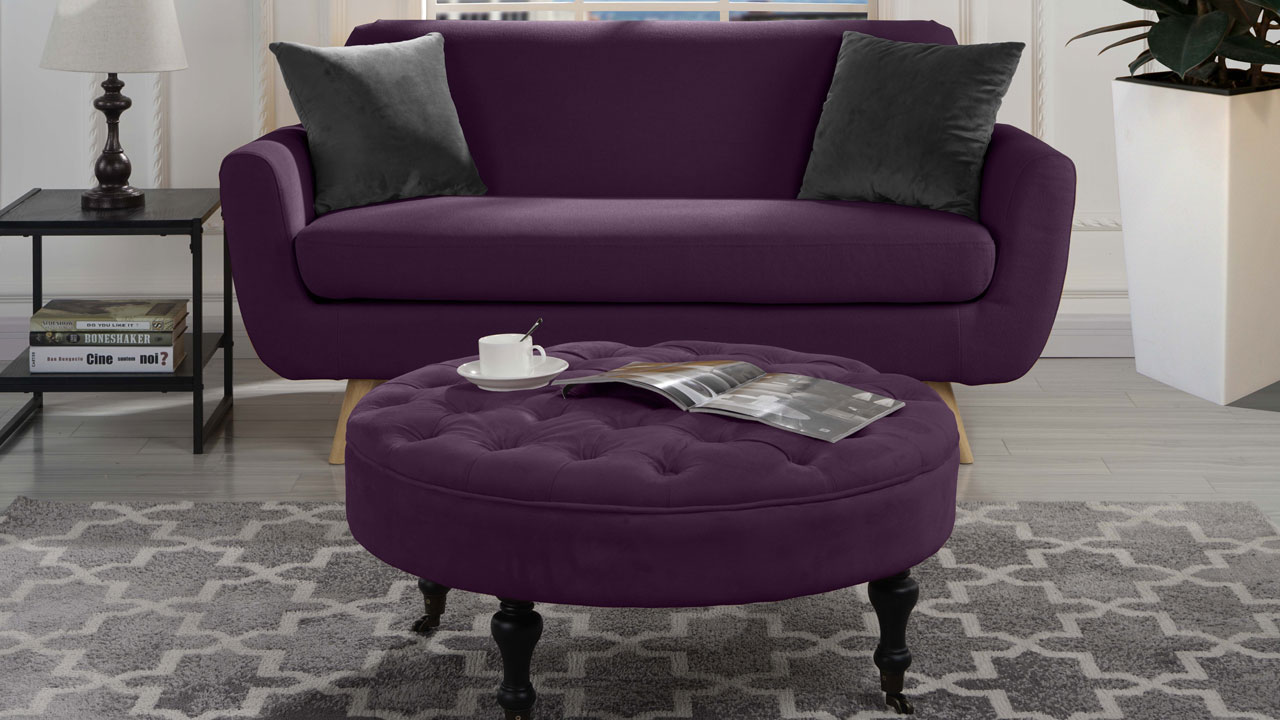 It doesn't hurt to experiment with shapes and sizes when picking an ottoman as a coffee table. Of course, you don't want to pick something that is too small, as it won't be a functional choice.
However, if space is a concern in your home, opt for a medium-sized ottoman with a complementary shape. The ottoman you choose should fit in with the rest of the interior decor and furniture, but it doesn't have to blend in.
You can always opt to buy more than one ottoman in varying sizes. This way, you have the luxury of choosing which one to use for different purposes.
6. Storage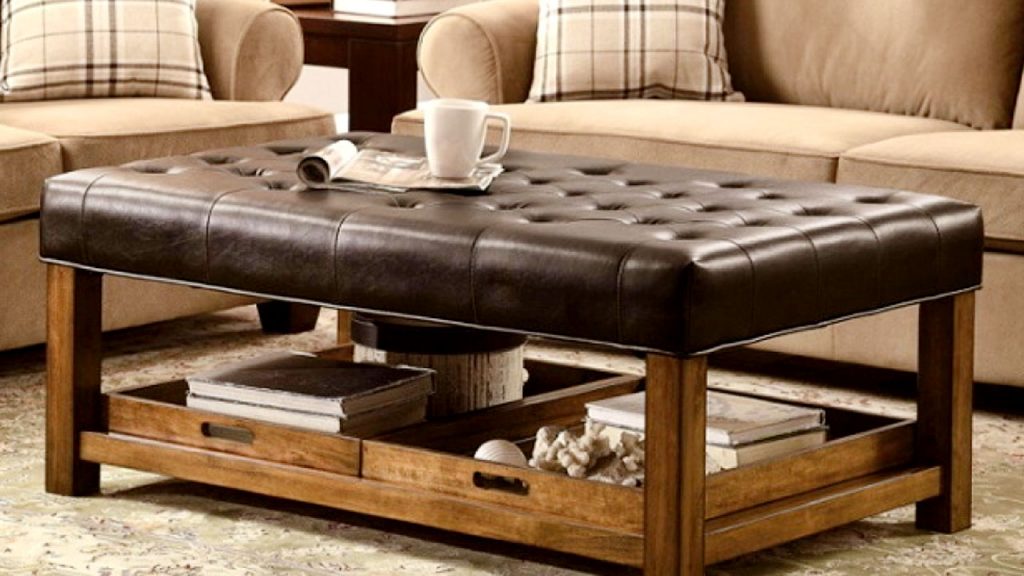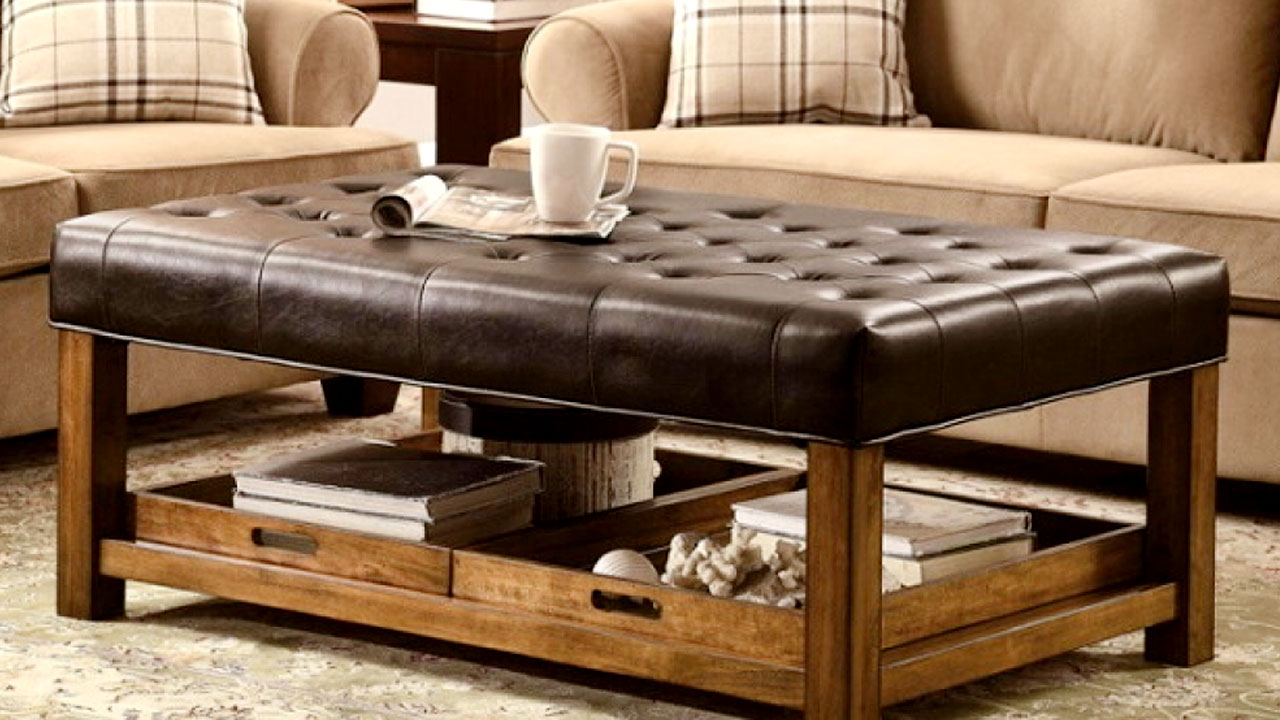 Typically, an ottoman does not have much storage space. This was back in the day when you would use ottomans primarily for resting your feet. With the ever-growing demand and changes in preference and style, ottomans now come with more storage space.
You will find extremely functional ottomans with removable top covers, revealing abundant space for books, rugs, blankets, and other items. Moreover, you might also find ottomans with adequate storage space inside them but they don't take up too much space.
7. Styles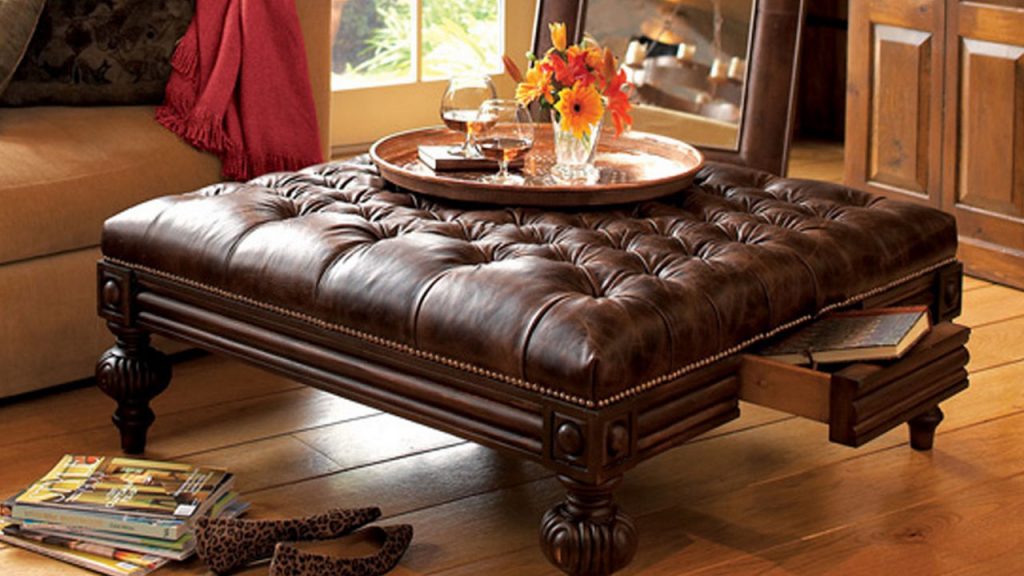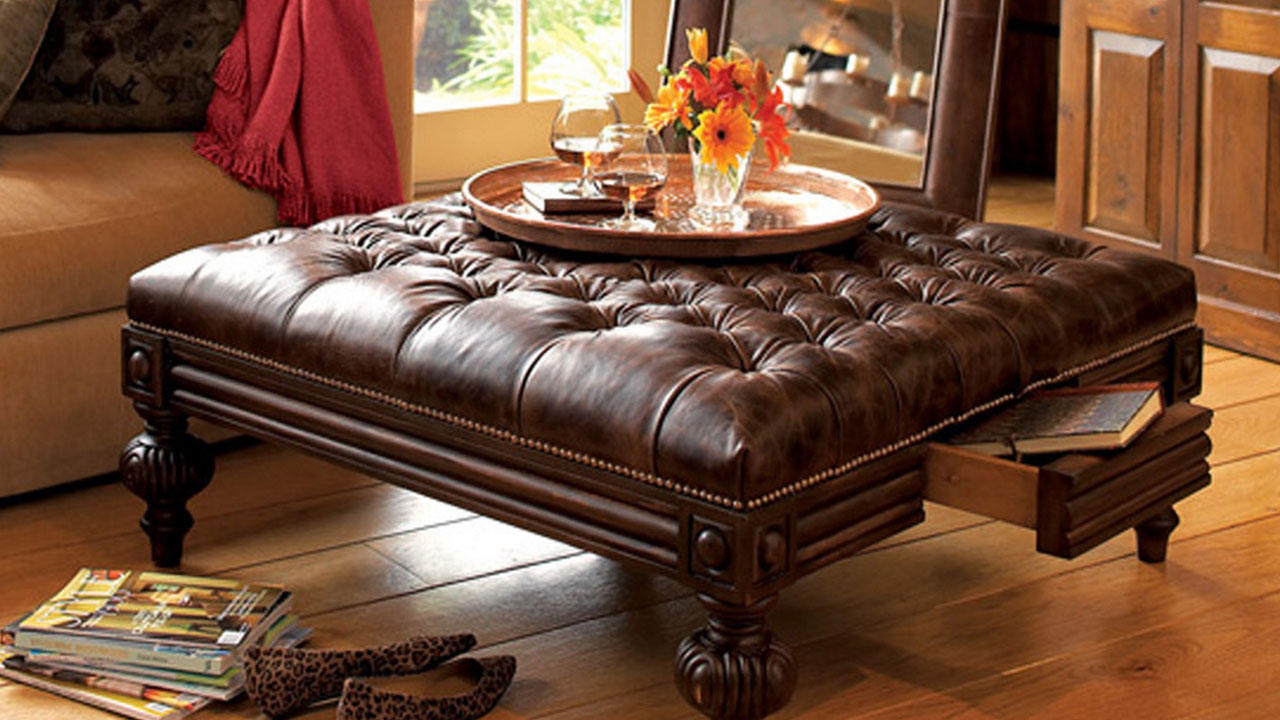 If your room is looking unreasonably dull but you don't know how to change its decor, an ottoman might be the answer. This versatile piece of furniture has the inherent ability to jazz up any room you bring it into.
You can easily experiment with different ottoman styles. From round, oval, or square shapes, with or without long pedestals, to wooden, cotton blends, or mixed. You can opt for one with or without storage space or one which you can dismantle into smaller pieces.
With so many styles to choose from, how do you pick the right one? The most important thing to keep in mind when choosing a style is its scale. Pick an ottoman, which is neither too large nor too small for your room. This way, you can experiment with styles without the ottoman looking out of place.
8. Colors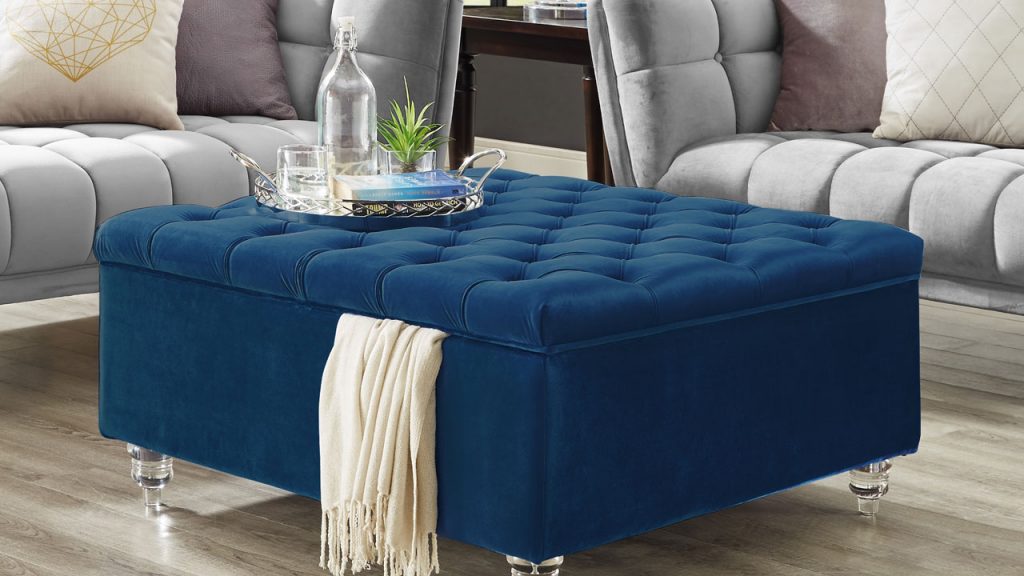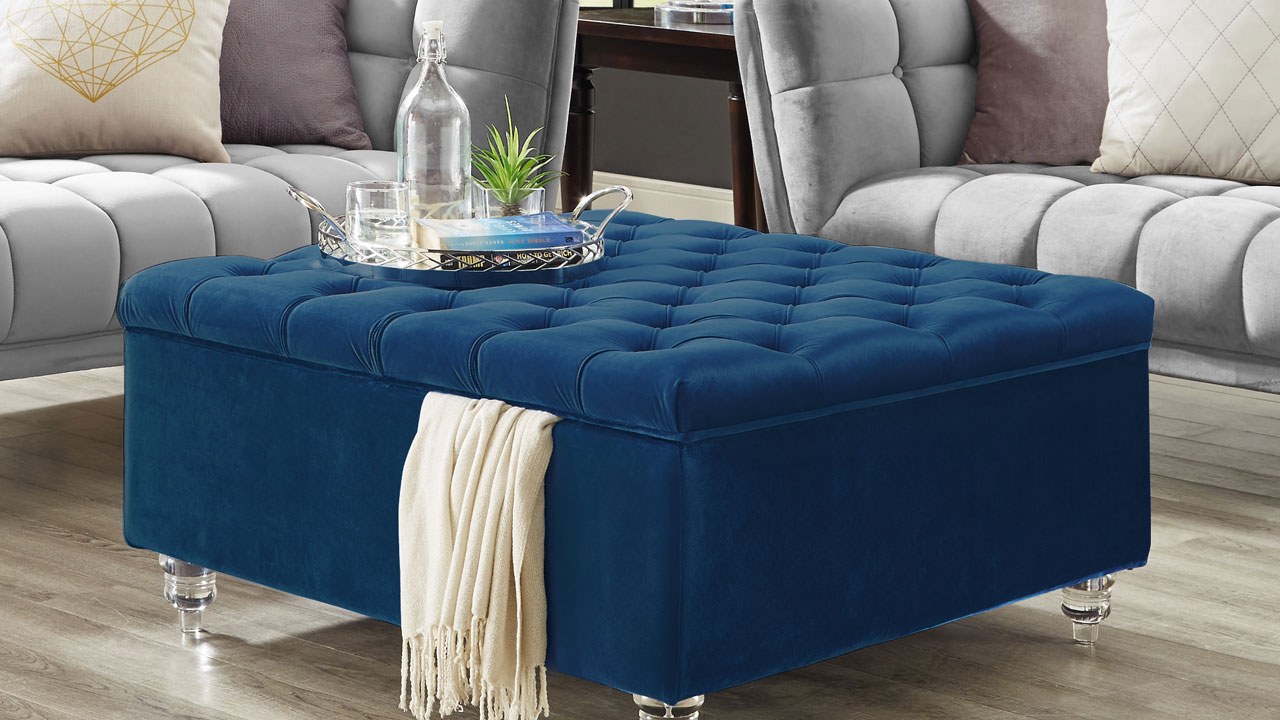 This is one of our favorite parts of choosing any new furniture. When it comes to colors, there are too many to choose from. The sheer multitude of shades, patterns, and color combinations can be exhausting.
Does the interior decor of your home have a specific theme – soft, subtle shades, pastels, or bold, vibrant colors? In that case, you might want to stick to the theme.
If you have more bright colors in the room, opting for a colorful, contrasting ottoman isn't a bad option. However, if the theme of the home is modern, minimalistic, and subtle, then opting for a strong tone without patterns and textures might be better.
That being said, there is no hard and fast rule to this. The beauty of colors is that you can experiment with combinations and patterns to find one that looks best. In some spaces, having a contrasting ottoman might be just the thing you need to liven up your room. Long story short, it is best to keep an open mind when picking the color.
Conclusion
The versatility of an ottoman is what made us opt for this furniture piece, and it's probably what you love about it too. There are dozens of stylish options to choose from, especially if you are looking for a multi-purpose ottoman.
Before we take our leave, we have one last piece of advice for you. When choosing an ottoman as a coffee table, go for modern designs rather than traditional ones. This will give you more flexibility in terms of functionality and versatility. Moreover, these modern designs tend to fit in with most interior decor themes.
Have fun choosing! Until next time!