50 Modern Kitchen Lighting Ideas for Your Kitchen Island
Having the right modern kitchen lighting is key to bringing all the kitchen elements together for a clean, modern looking space. You need kitchen lighting to be able to prepare meals, handle hot foods, host dinner parties and much more. Good lighting is practical but modern lighting will take the kitchen to the next level. Great lighting makes the space seem more inviting, brighter, bigger and stylish.
There are many types of modern kitchen lighting options to fit your personal style, whether it be recessed, flushed, or track. From pendants to chandeliers, personalizing the lighting to fit your style and kitchen needs is easy.
Personalizing the space should be fun, although the amount of options and how to go about choosing can become overwhelming. Today we will focus on kitchen island lights which make great focal points of the space. Kitchen islands used to be only for the extremely modern kitchens, but nowadays a kitchen island is increasingly more accessible for any sized kitchen.
Designing the Kitchen Island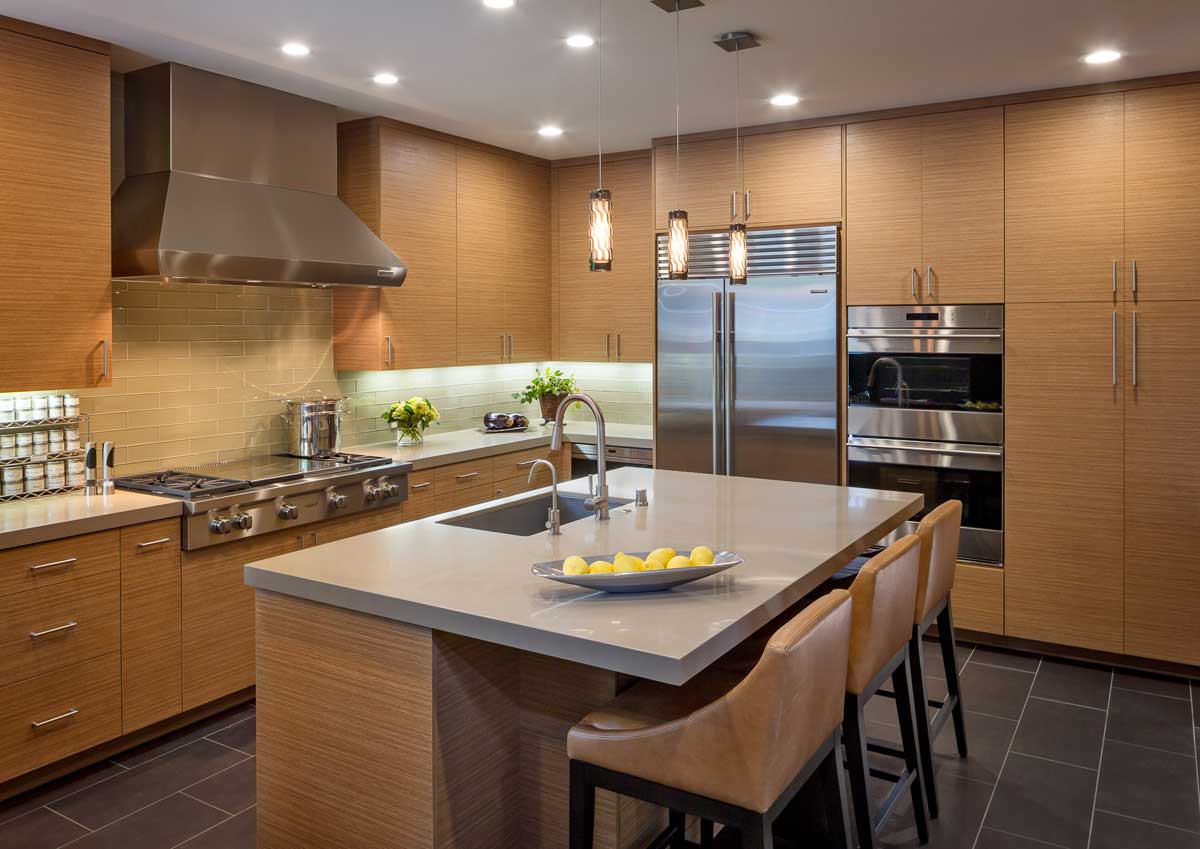 Because the kitchen island is what you will be using from day to day to prepare meals, chop veggies, frost cakes, or whatever your culinary skills are, the first step is to design the kitchen island. The modern kitchen lighting comes after as a way to complement the kitchen. It is important to ask yourself the following questions:
How much room do I have available? You should have ample space to move from the stove to the kitchen island or from the fridge to the island, for example. Keep in mind there may be multiple people in the room, and design the island with enough space to move about. So, don't go overboard with designing a grand island that just doesn't suit the actual kitchen size.
What can the island double as? If you need a breakfast nook as well because your dining room is in a separate area than the kitchen or you want a quick place for your family to eat in the morning, the island can double as a breakfast nook just by adding a few stools. If you need extra storage space, the base of the island can double as a kitchen cabinet to store pots and pans. Think about the style of the island, but also how it can help organization of the entire kitchen space.
What Shape should it be? After asking yourself two basic questions about organization and practicality, you can begin design. Choose from L shaped designs to rectangular designs. Comb through Pinterest and Home magazines to get some inspiration, keeping in mind what would work for your kitchen space.
Countertop: Choosing the countertop is a big step…and a fun one at that! It sets the style and theme of the entire room.
Lighting: Lastly, there is lighting. Whether your kitchen has an island or not, modern kitchen lighting is very important. Keep in mind, if you have chosen a rectangular island, you may need three pendants or light fixtures to illuminate the space sufficiently and to balance the space.
Find the Right Lighting for Your Kitchen Island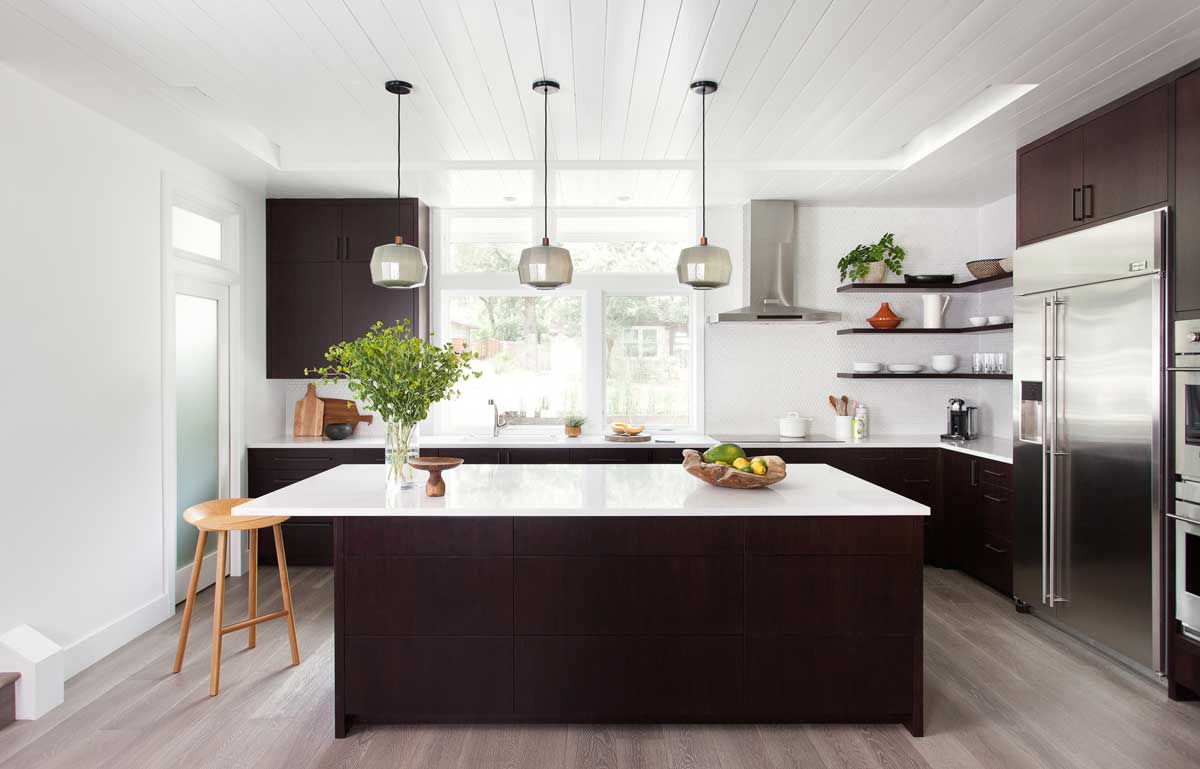 The island isn't complete without the perfect modern lighting fixture to bring it all together. The fixture should both double as task lighting and mood lighting. It should set the ambiance but also be useful for day-to-day use. You will want to choose a chandelier, a pendant or another type of light fixture.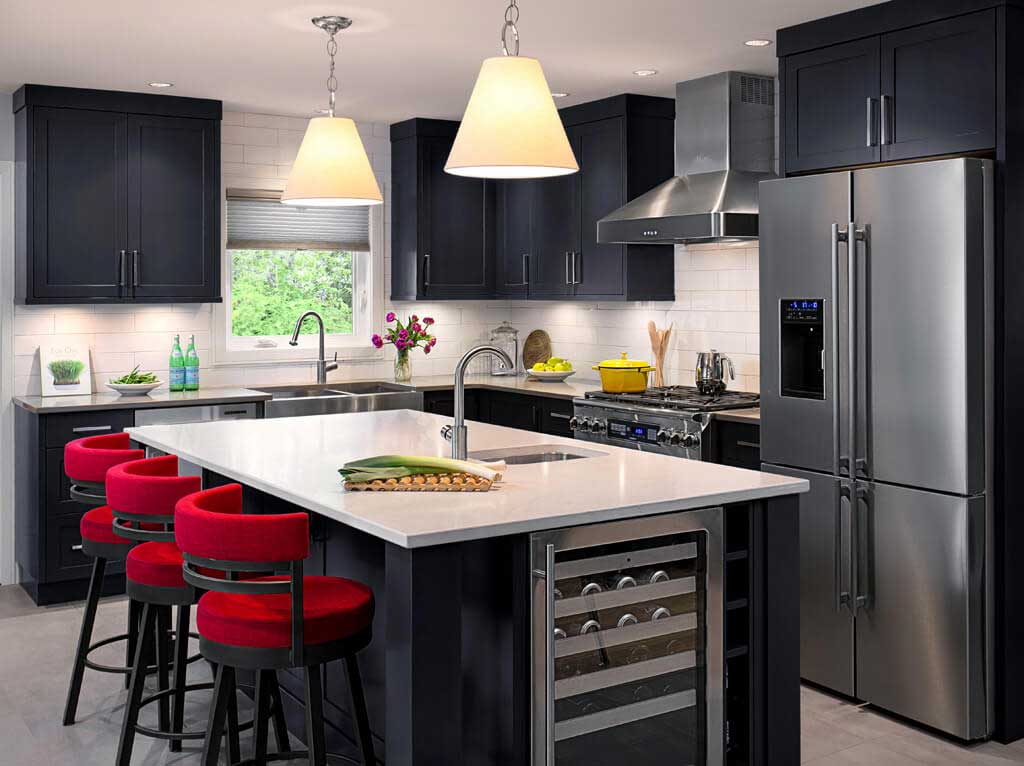 The most common types will hang from above the island and therefore can become a main focal point. But if you already have put in a lot of detail into other parts of the kitchen, such as a backsplash or the island countertops, you may want something more simple to simply add to the modern design and not take the attention away from those focal points. If you have designed the kitchen with simplicity, clean lines and neutral colors, your light fixture can absolutely be the focal piece. You will also search according to fixture finish, shade color and shade material.
Pendant Lights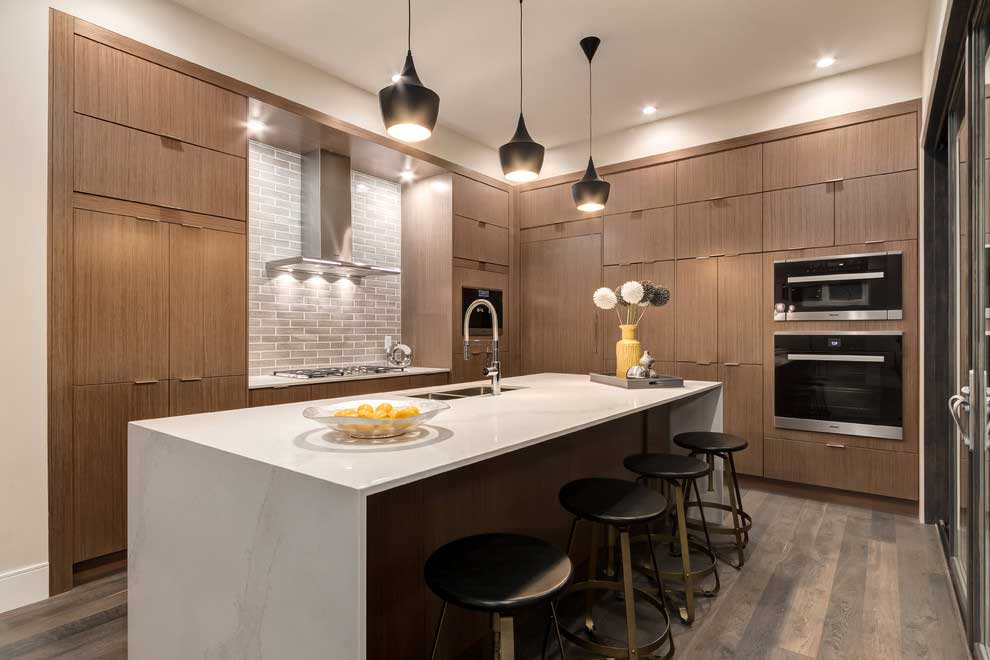 Pendant lights are a great choice and are ever so popular because they offer great task lighting and always have a sleek, modern look to them. They illuminate the kitchen island and offer contemporary style. With the ample designs available, it is simple to find one that matches your kitchen.
How to Determine Lighting height?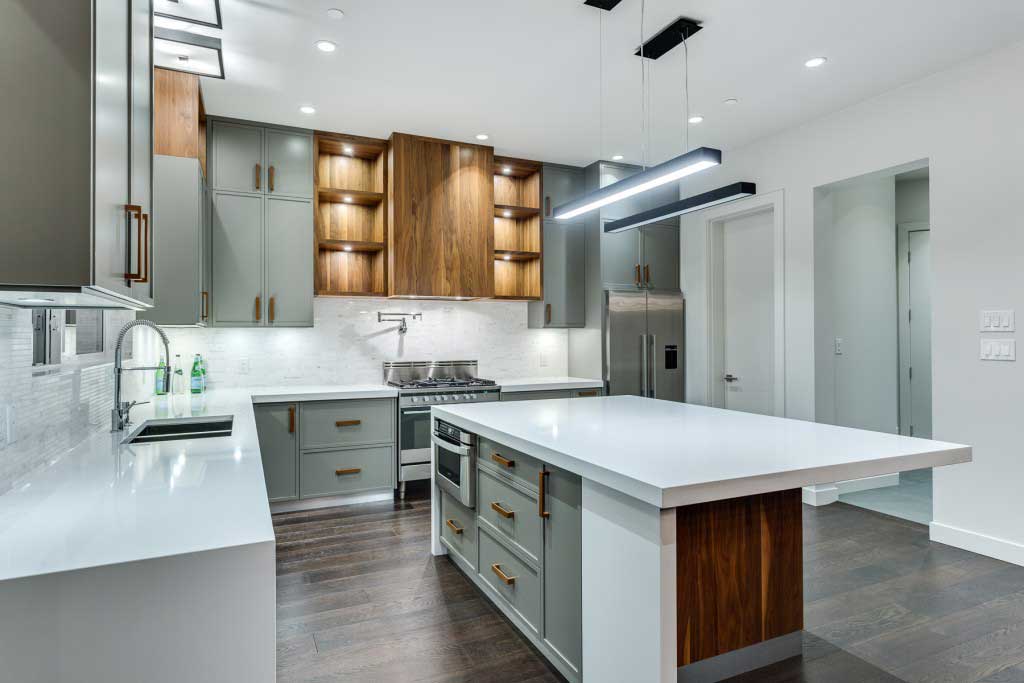 Once you have chosen the lighting fixture or fixtures to perfectly complement the island and kitchen space, you will need to know how high up to hang the fixture. As a general rule, start with 28 to 34 inches of space between the bottom of the light fixture and the surface of the table.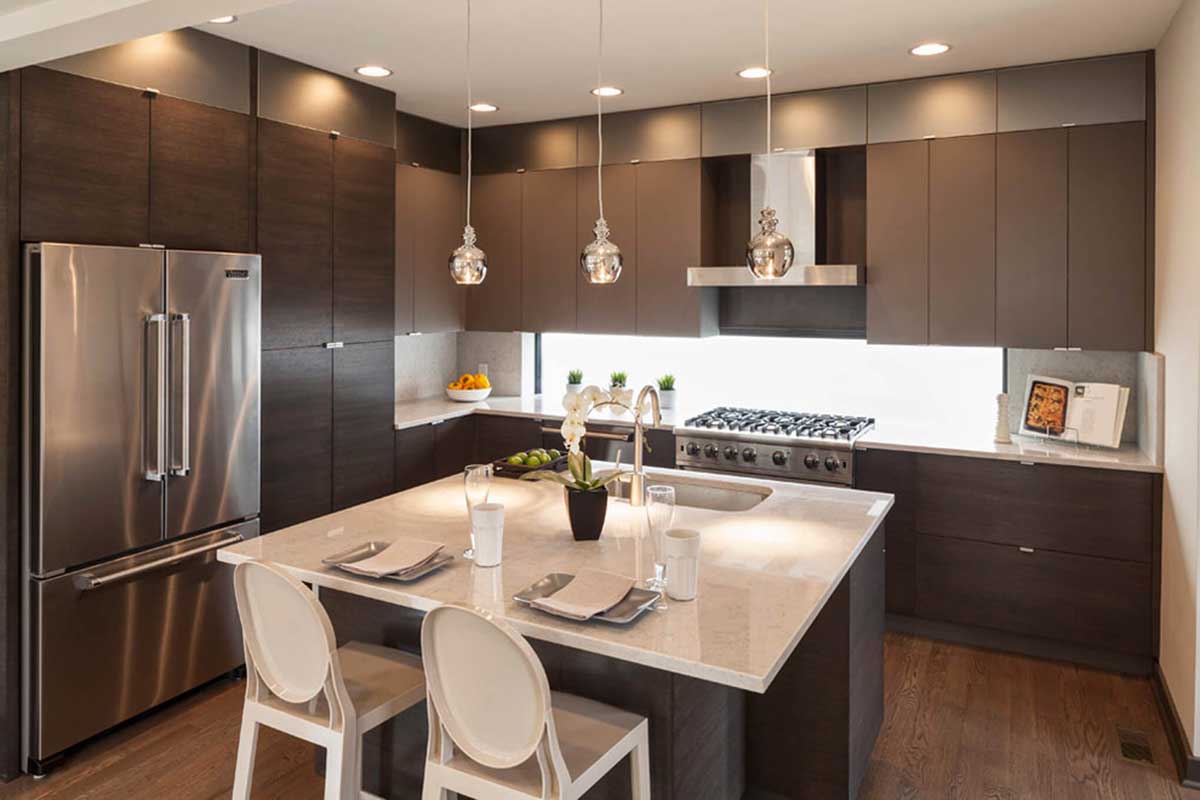 This is a rough guide as to what will give you a modern look and sufficient lighting. You don't want it hanging too low and blinding guests or yourself as your cook, but you want it low enough to be seen as a part of the total design.In the eyes of modern design, a larger light can be placed a bit higher and a smaller light can be placed a bit lower. If you have a rectangular island, you will need multiple fixtures to be spread over the island evenly.
Modern Kitchen Lighting Ideas for Your Kitchen Island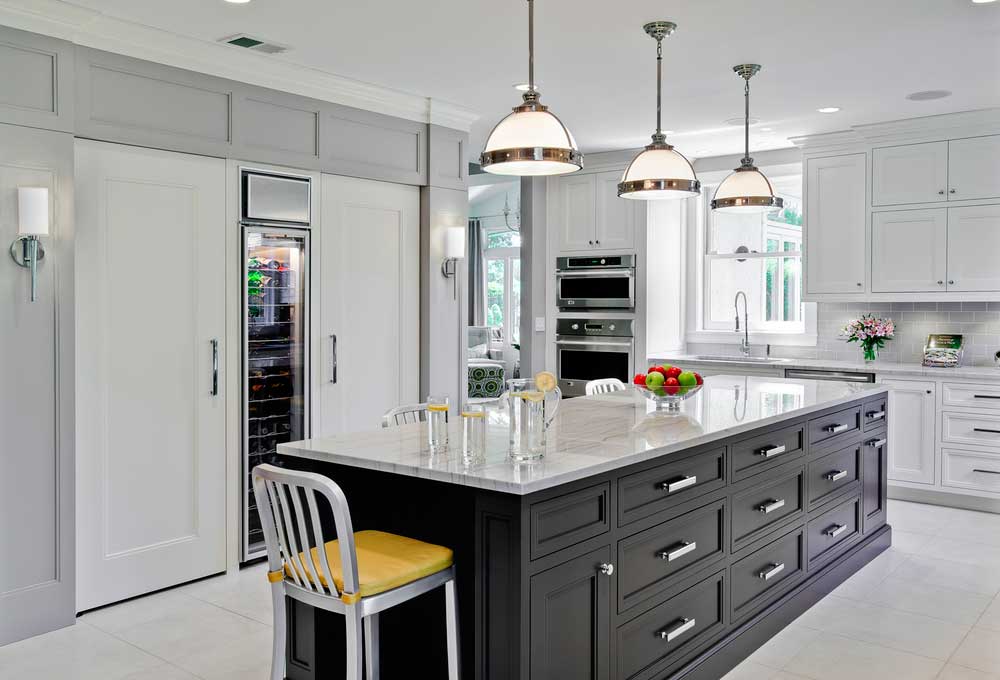 If you are passionate about modern home decor, then choosing a modern kitchen lighting fixture should be a big priority in any kitchen design, kitchen remodel or kitchen update! It gives a cohesive look to the entire area and offers the right ambience that you want to set. It can help create a relaxed and inviting atmosphere for dinner parties and tie together the entire design, making your friends envious when they come over and see the contemporary details you designed.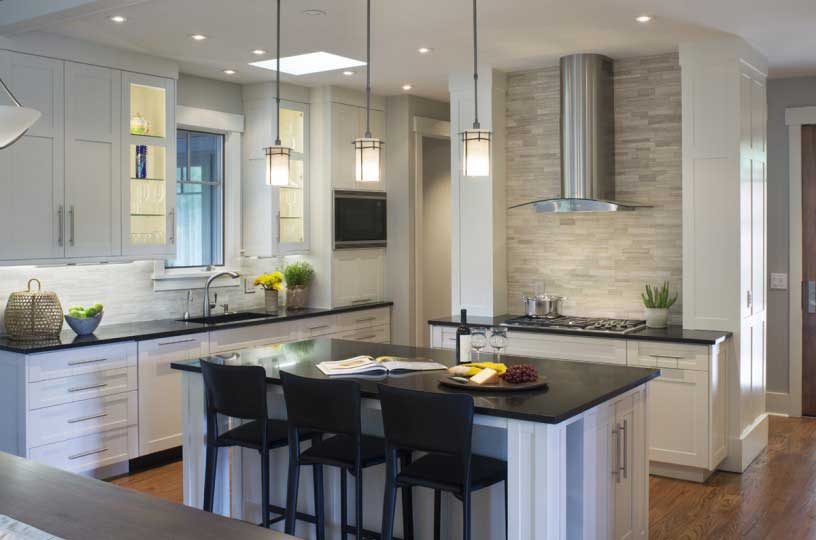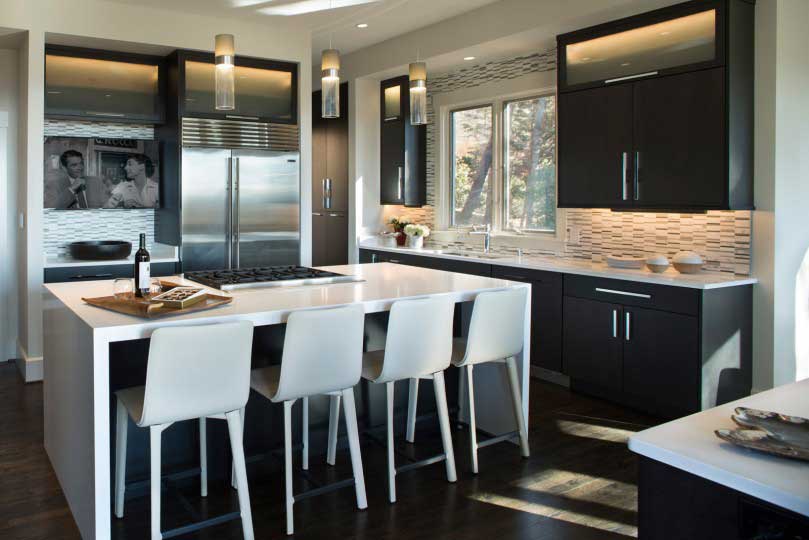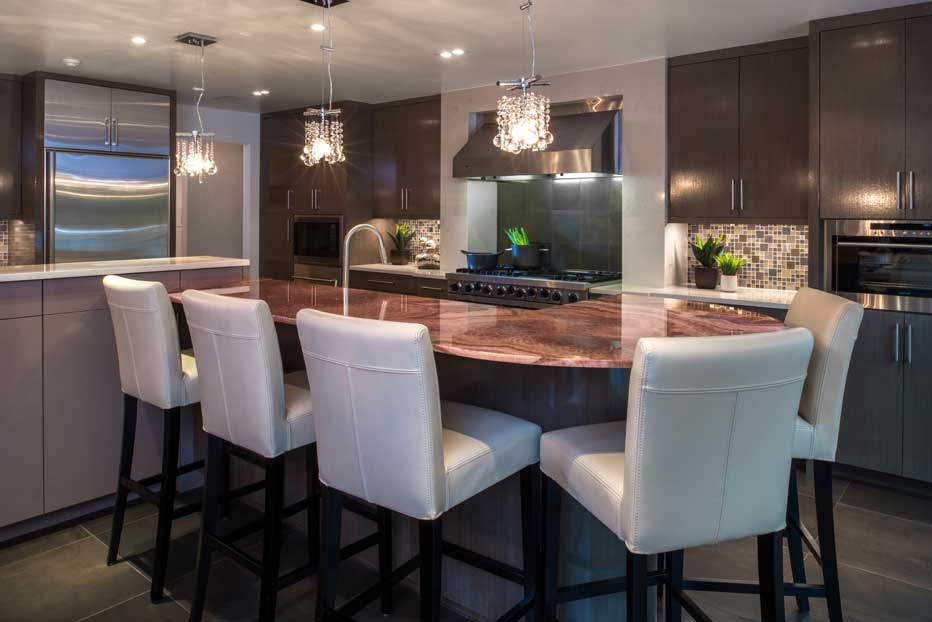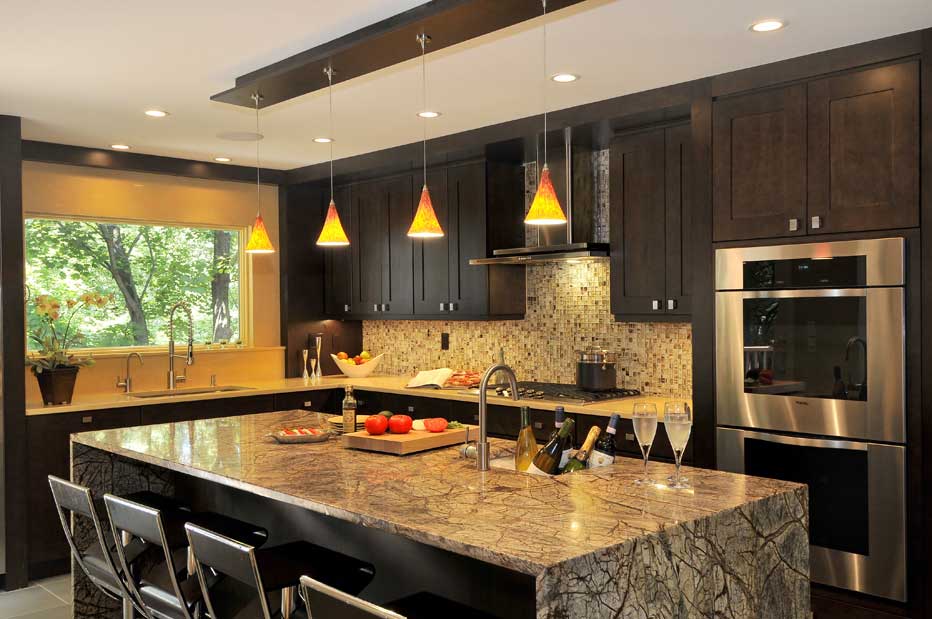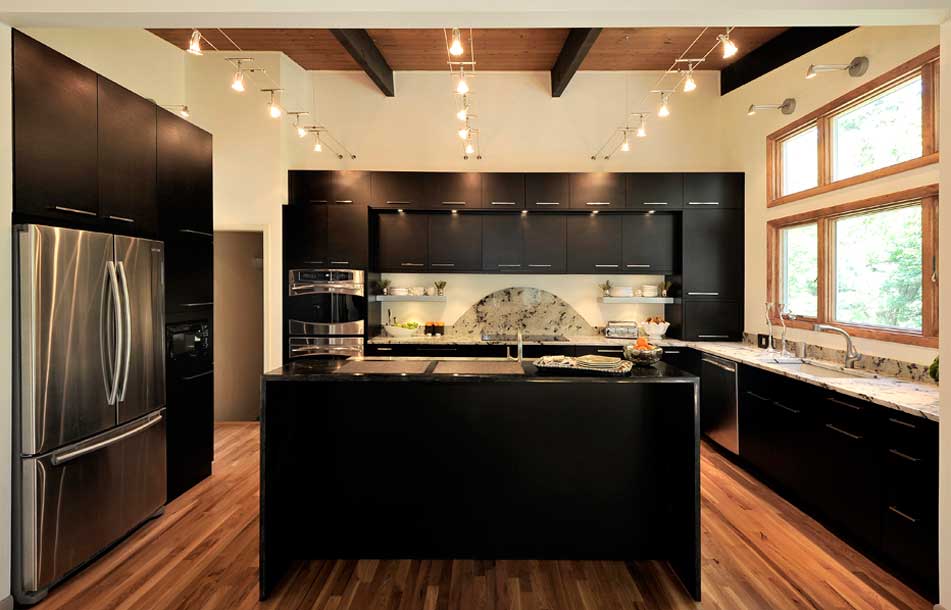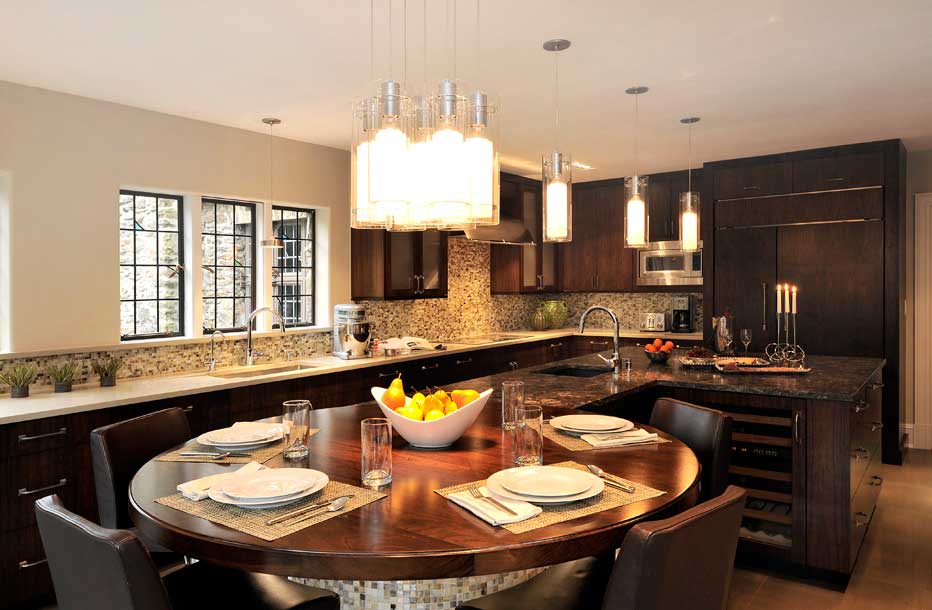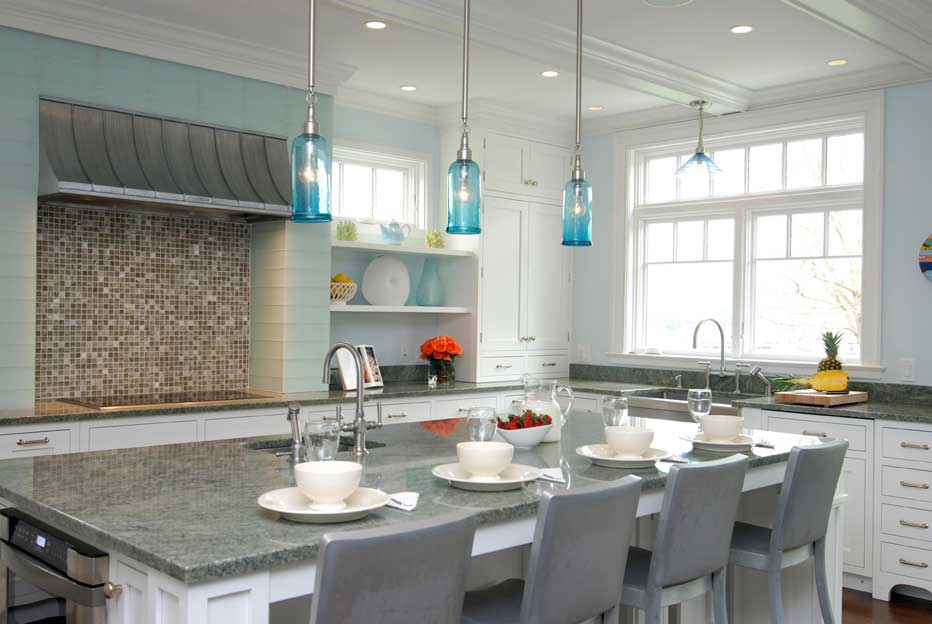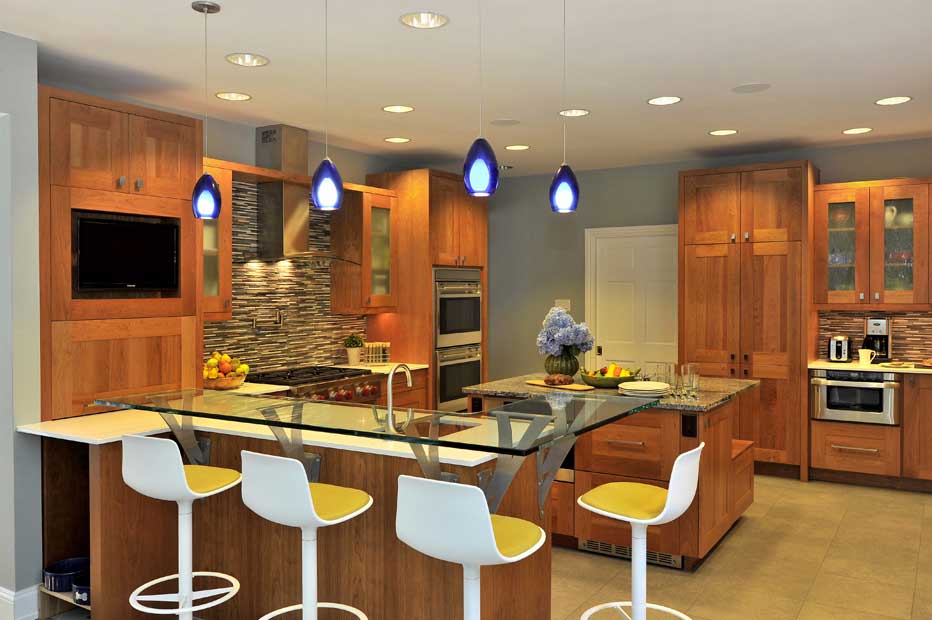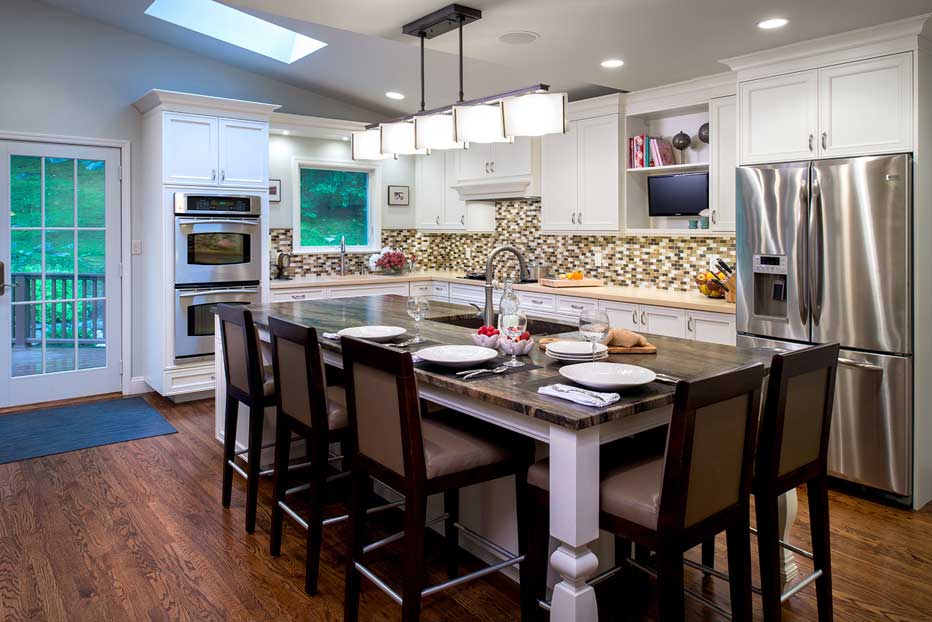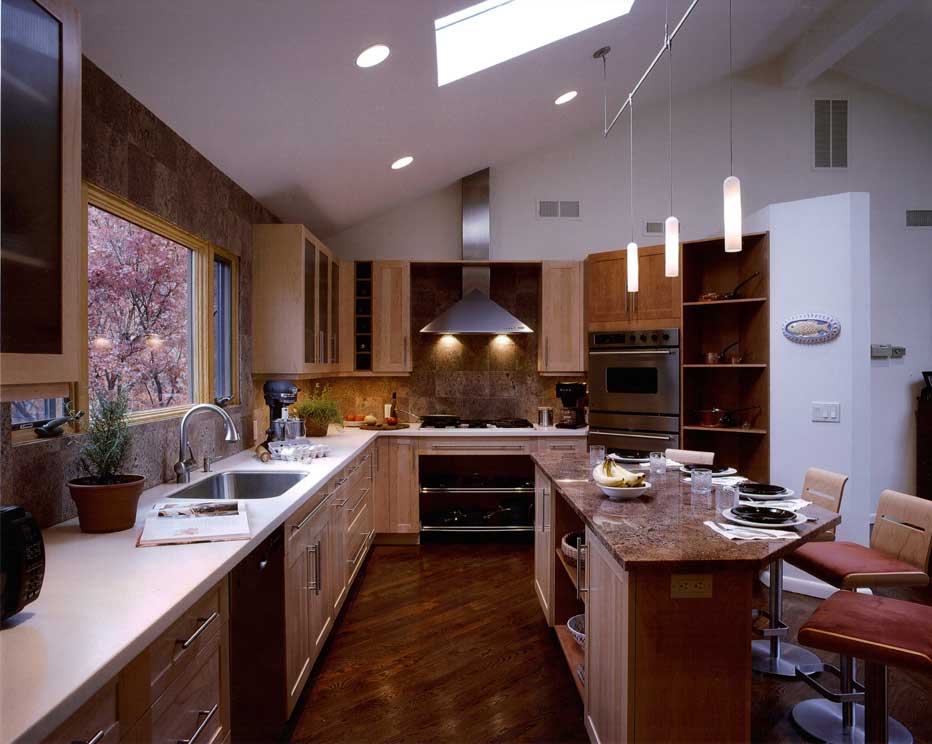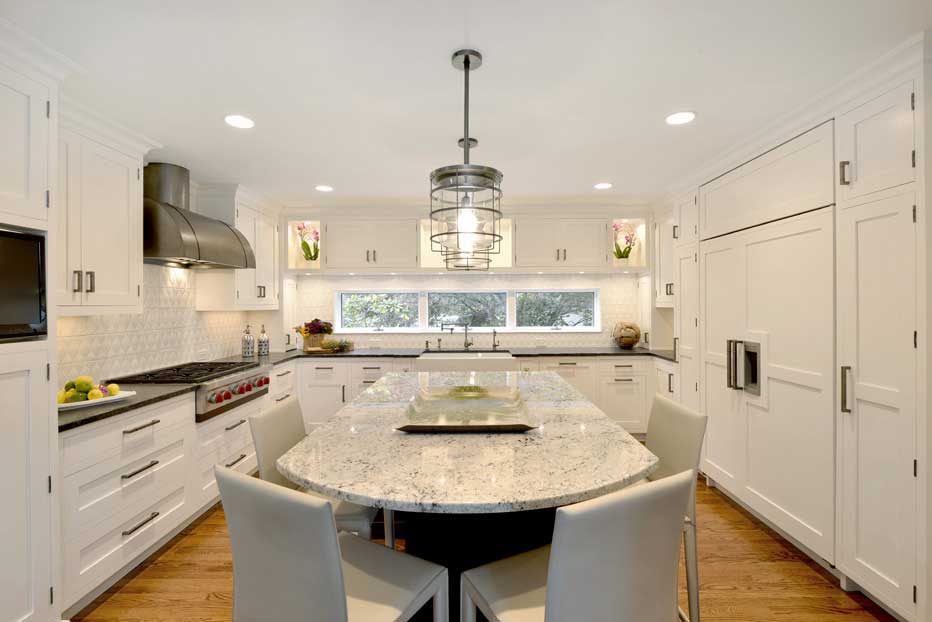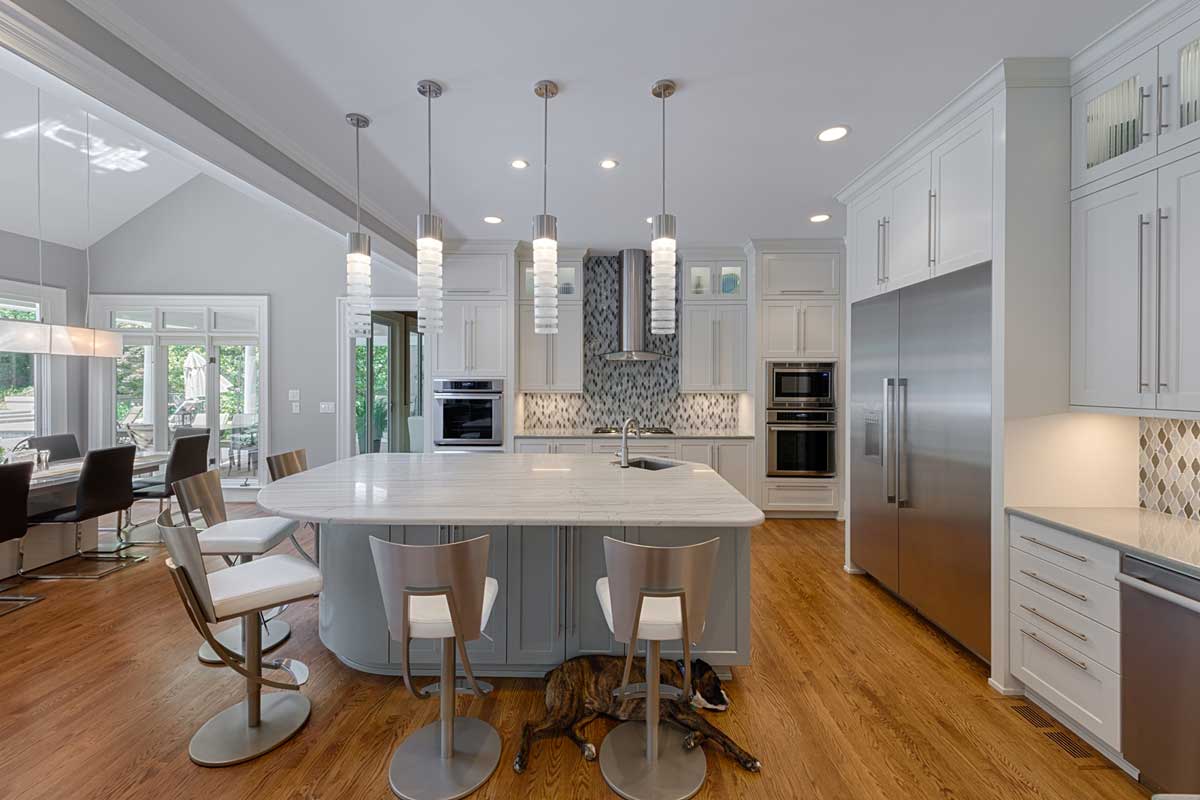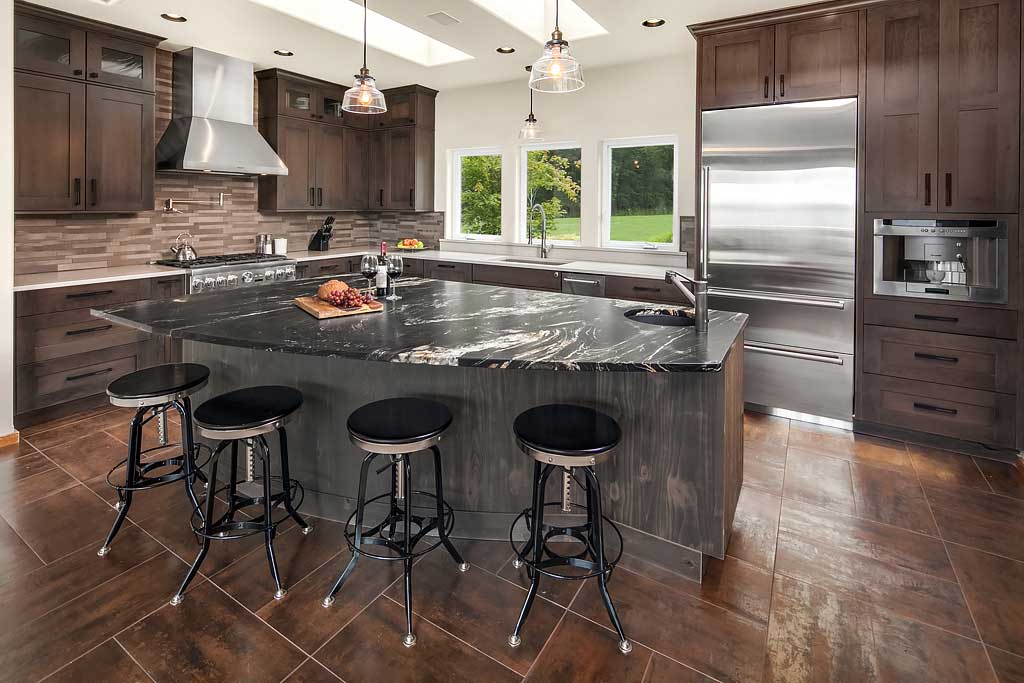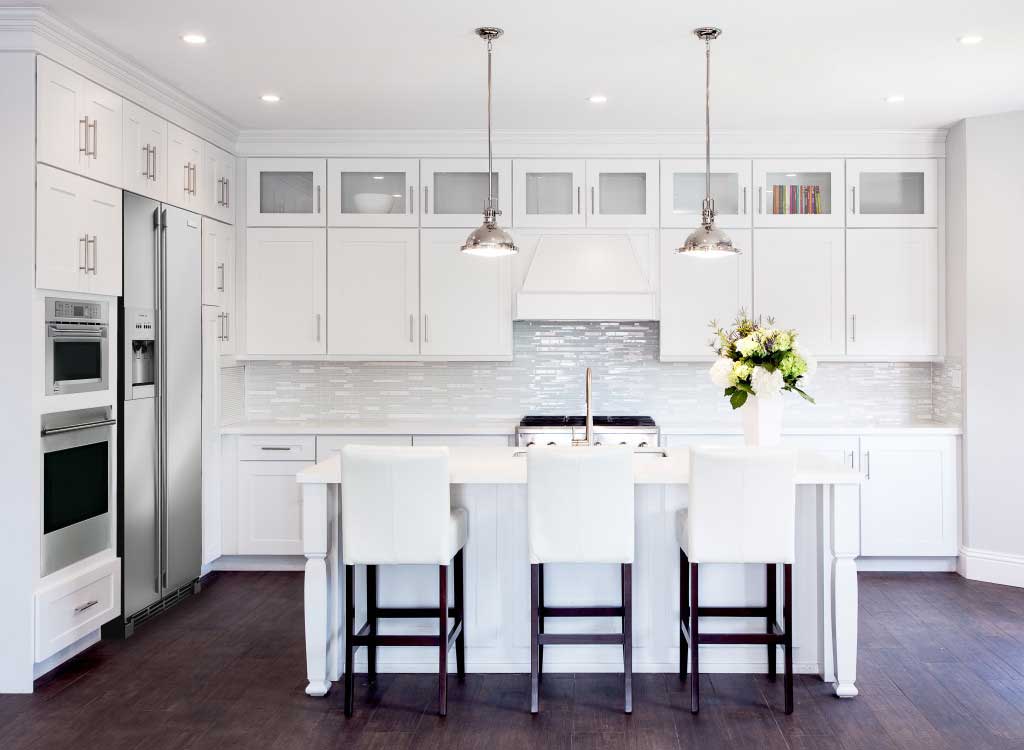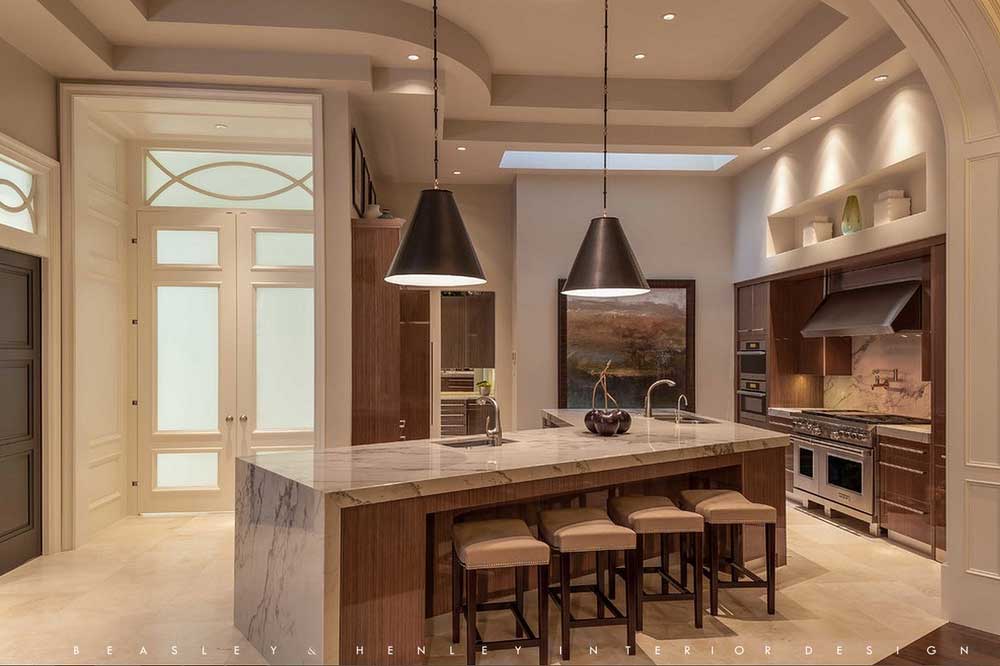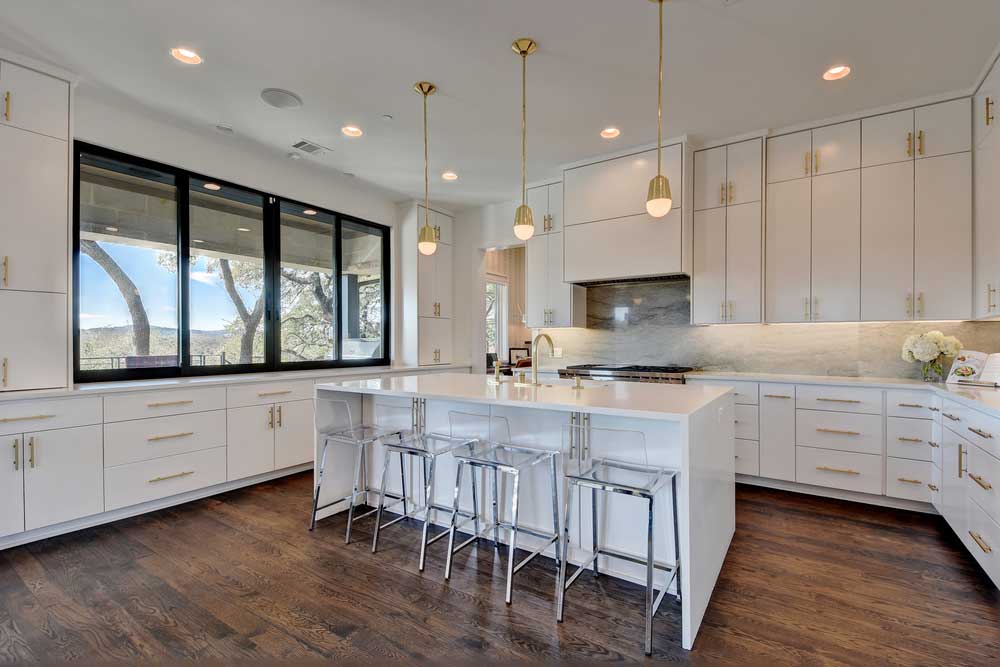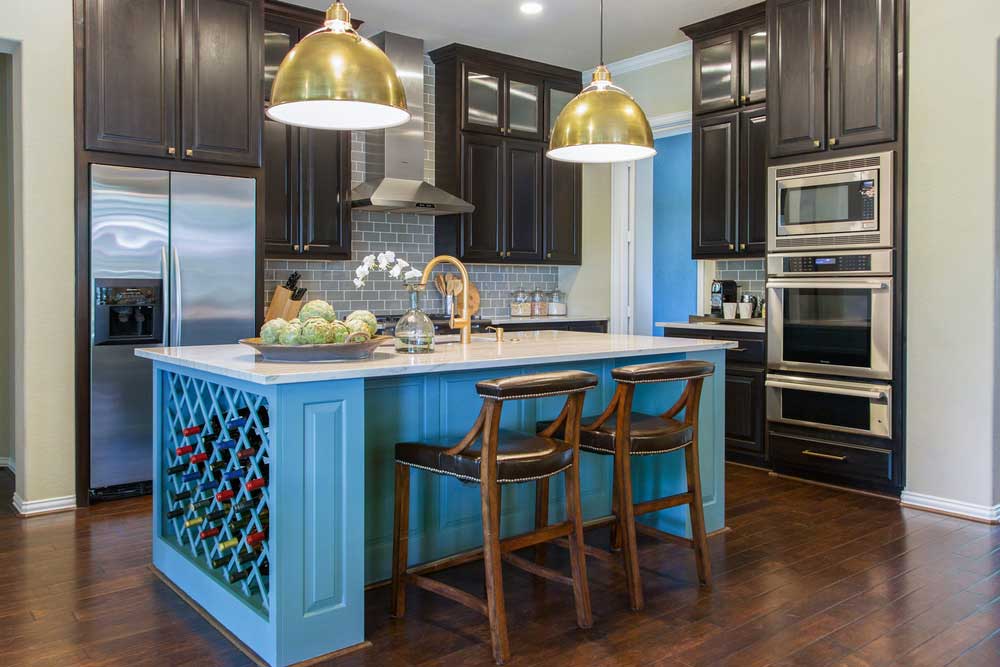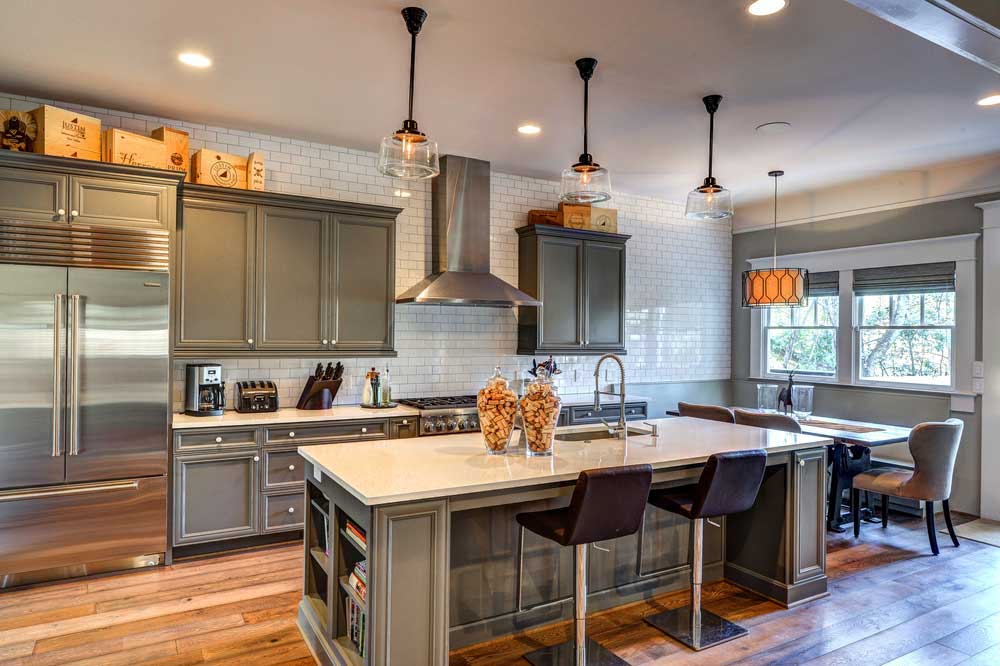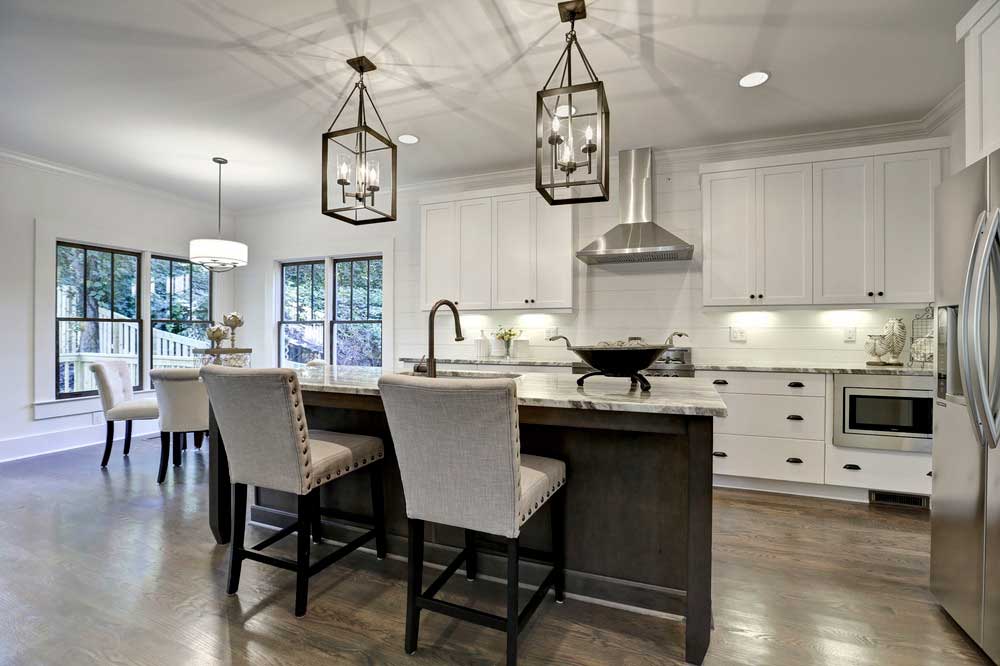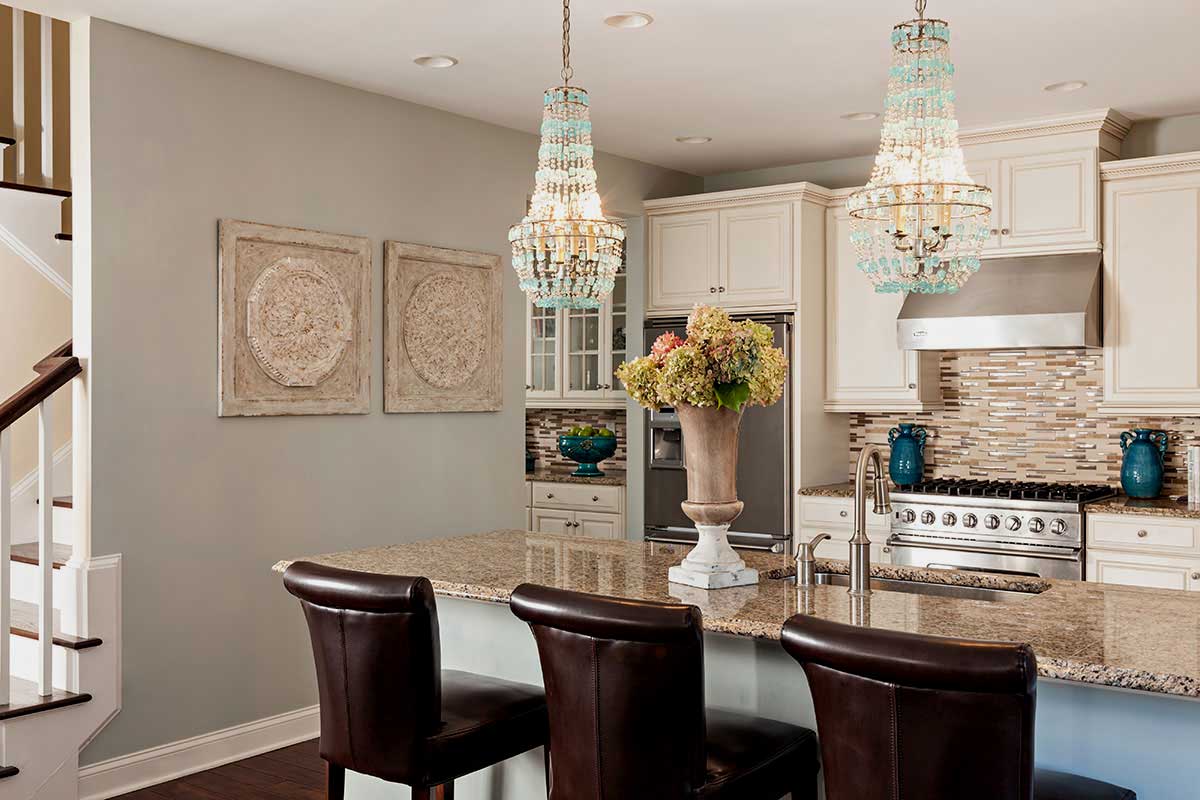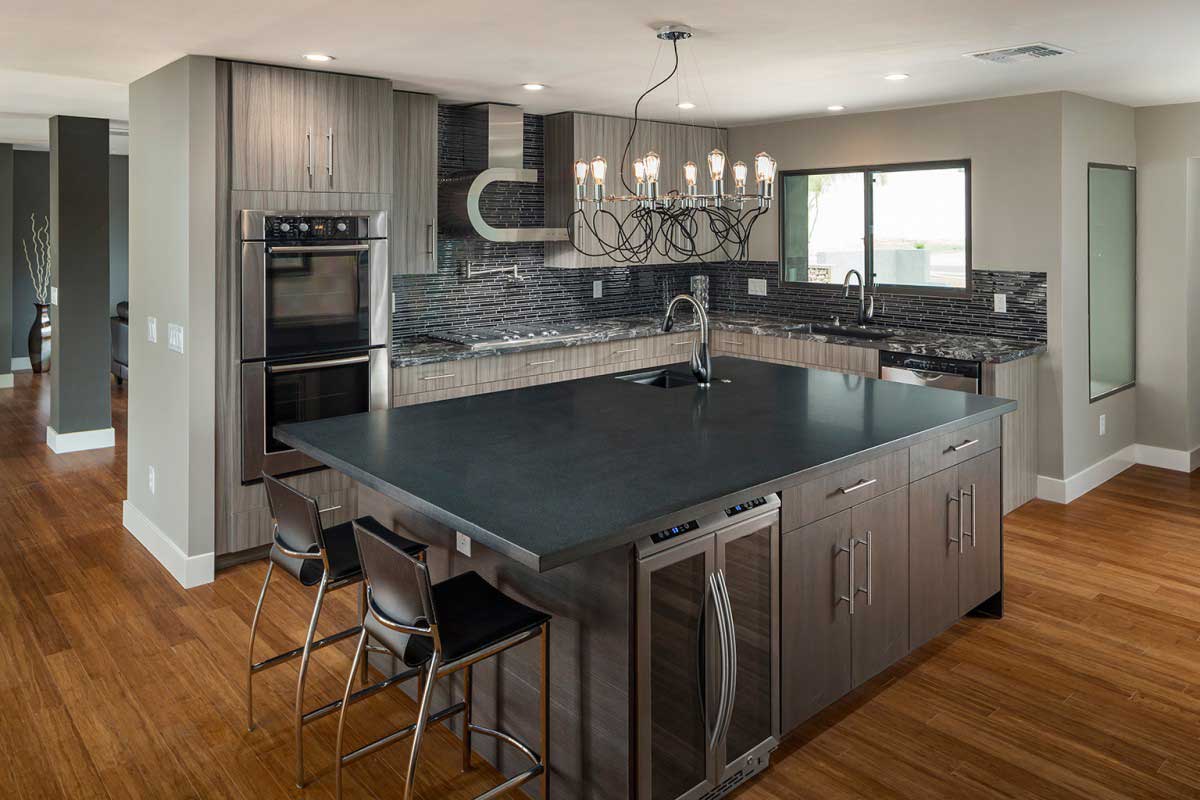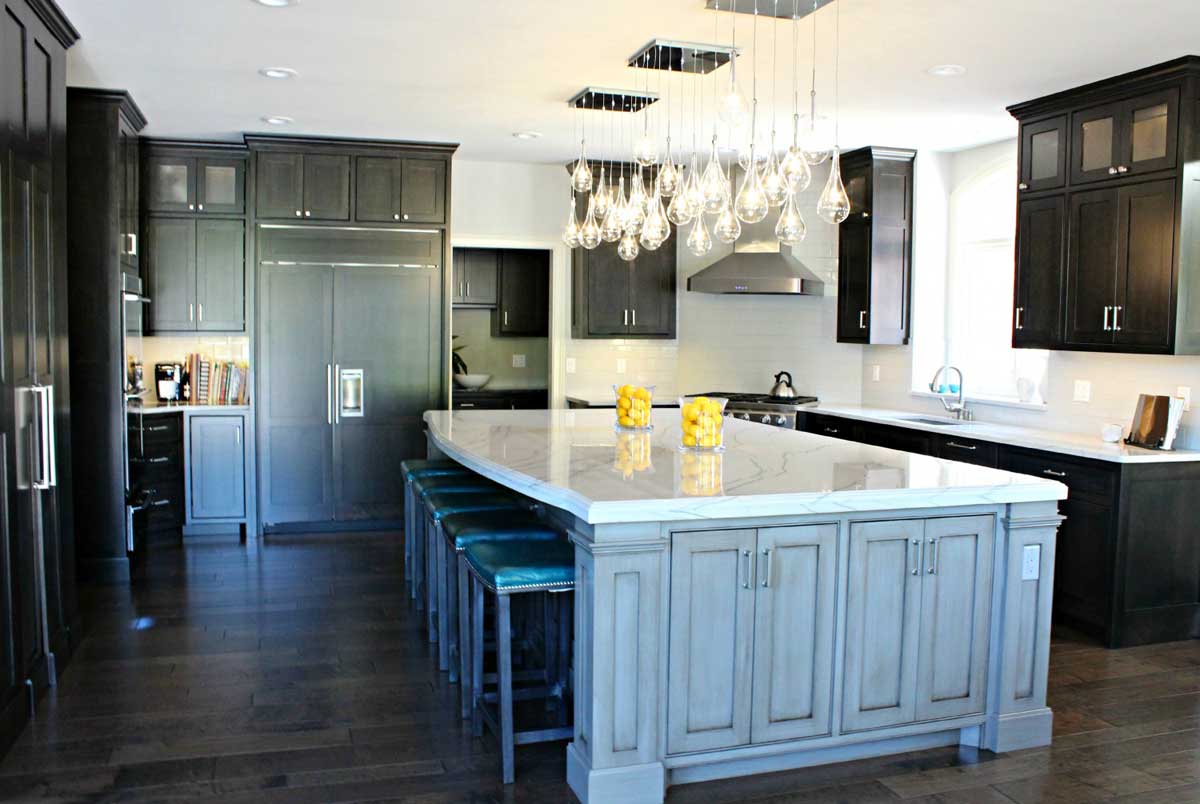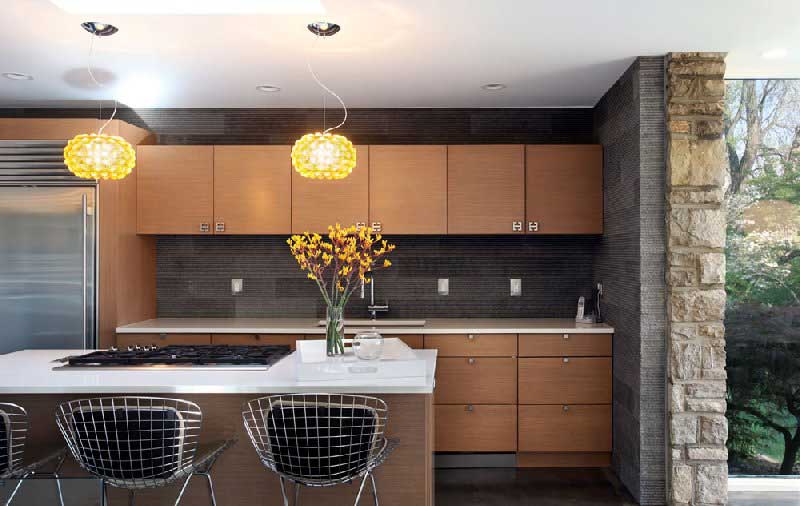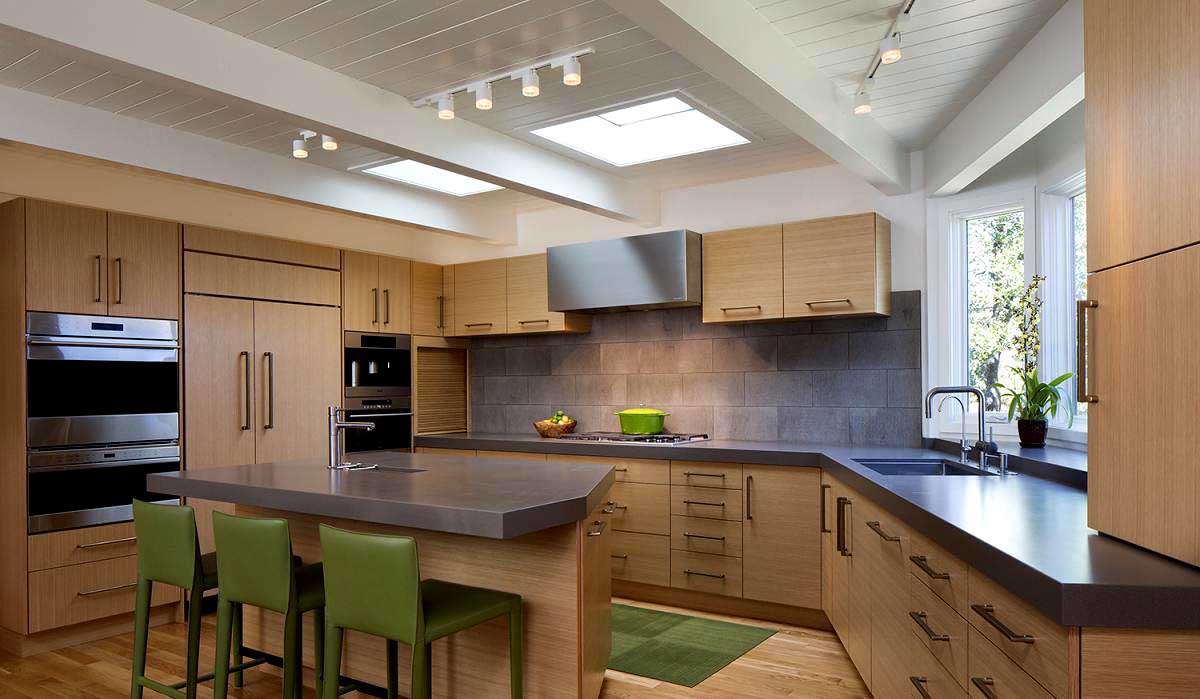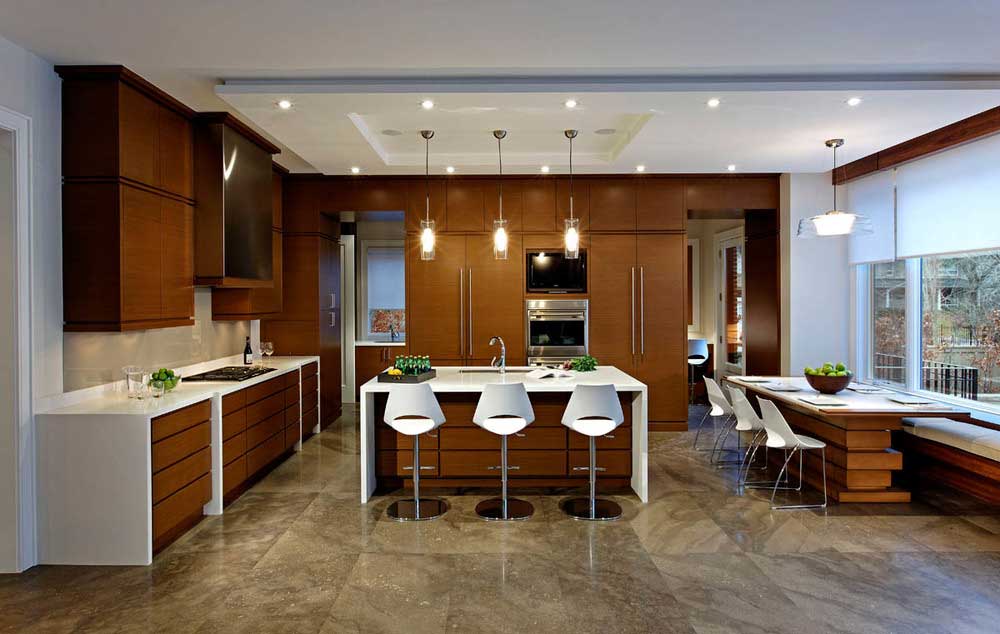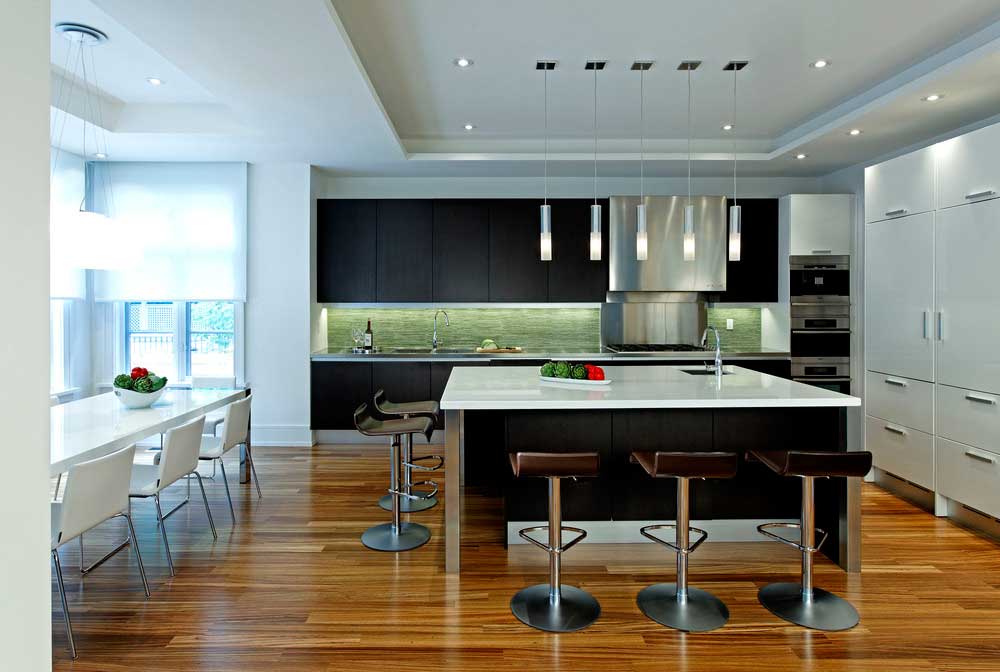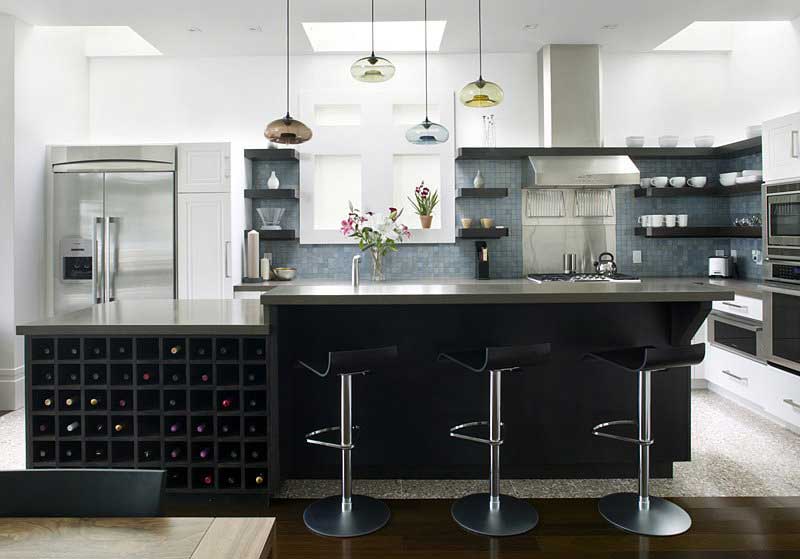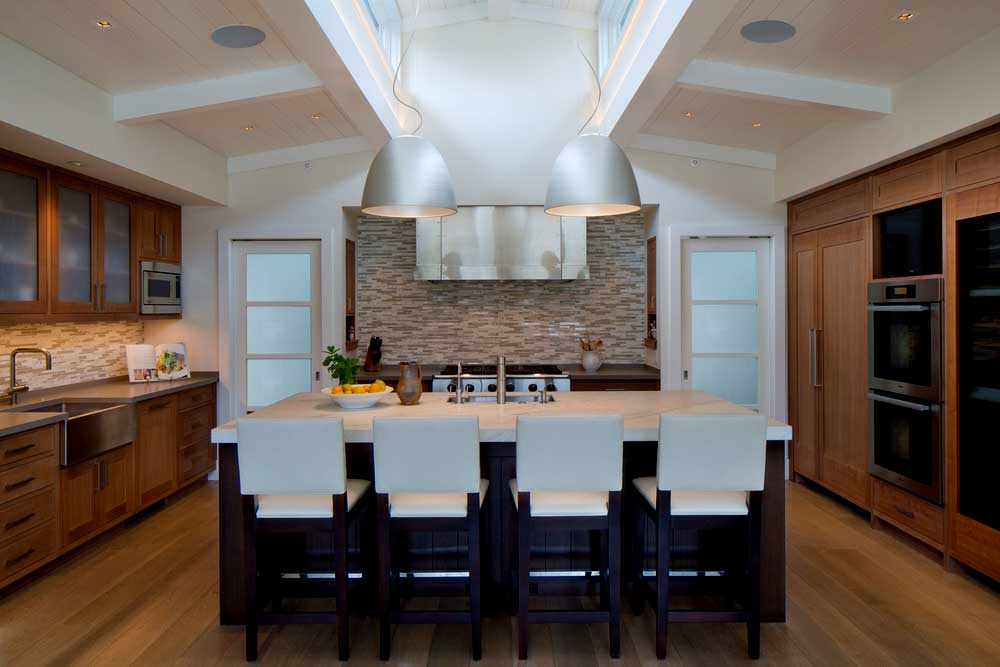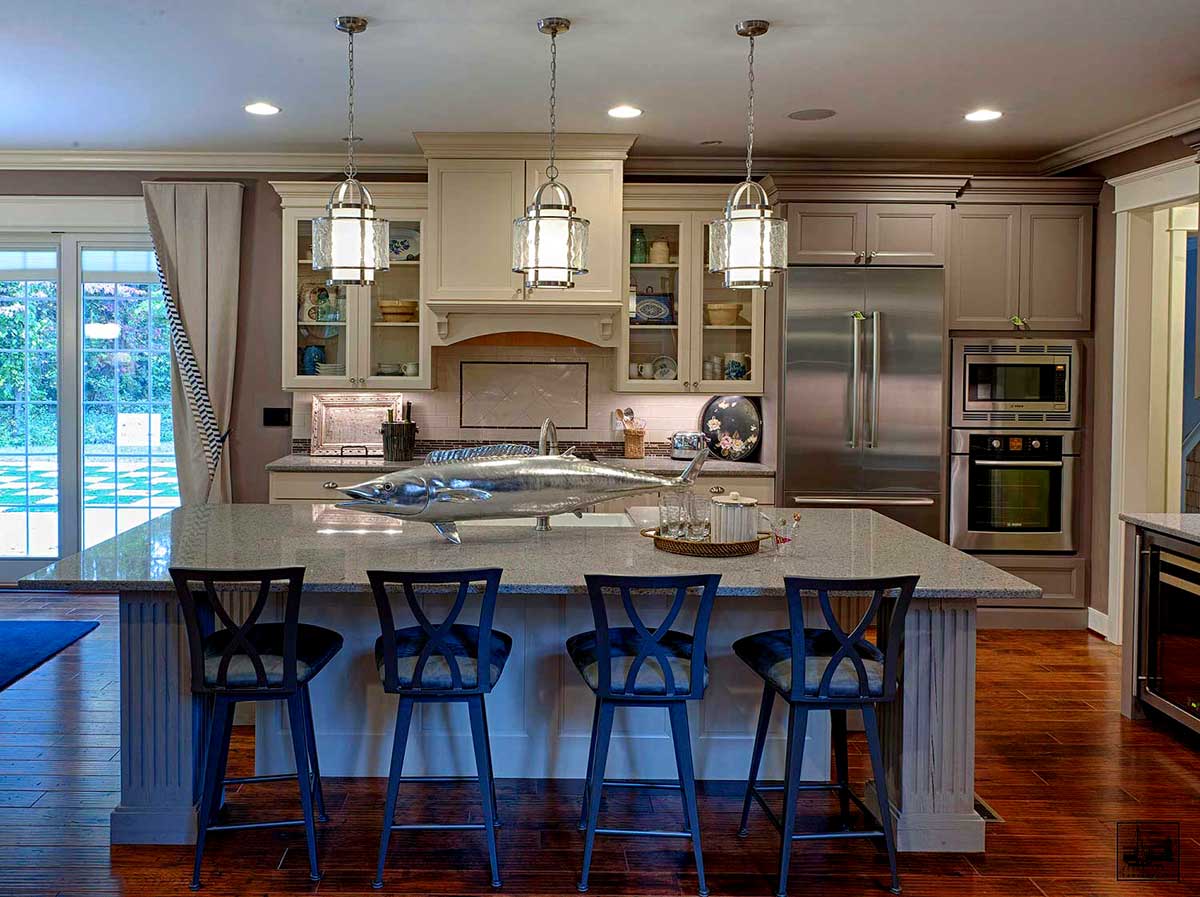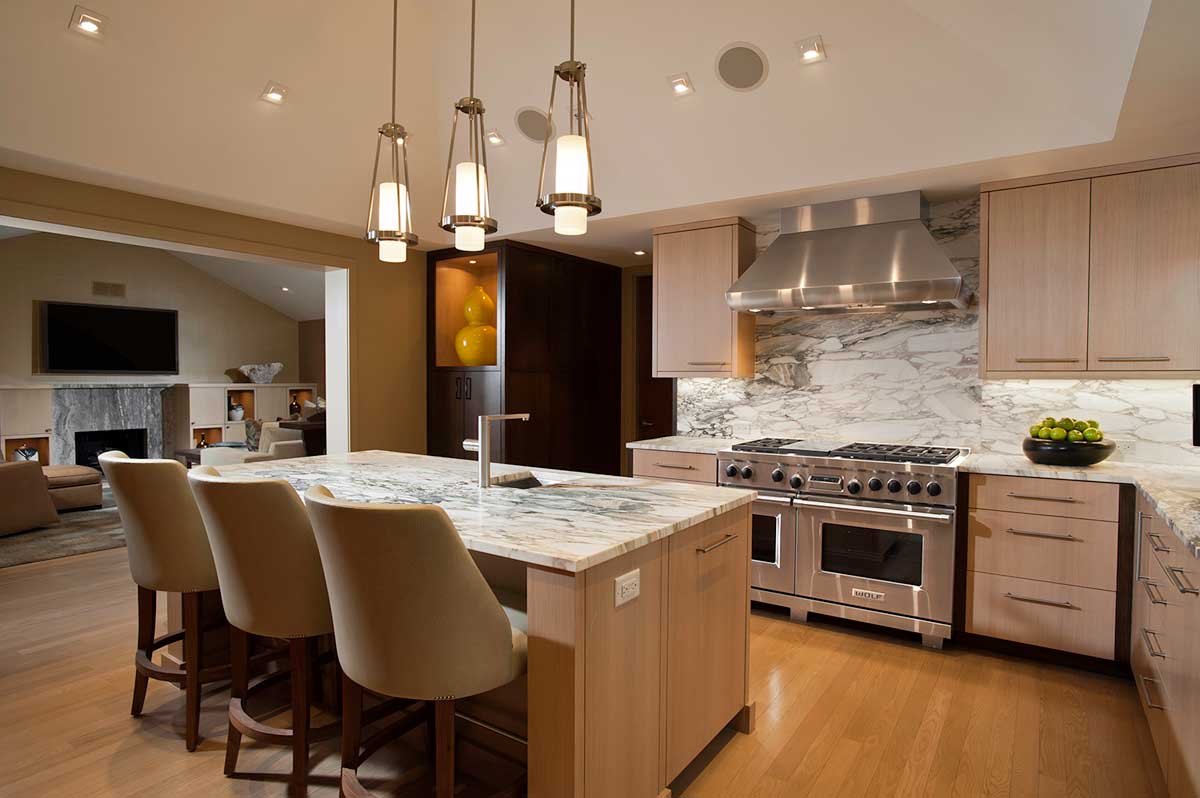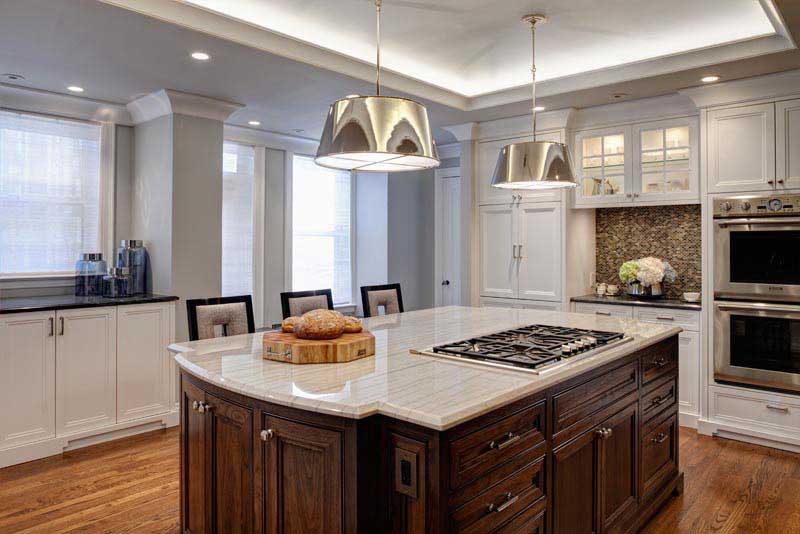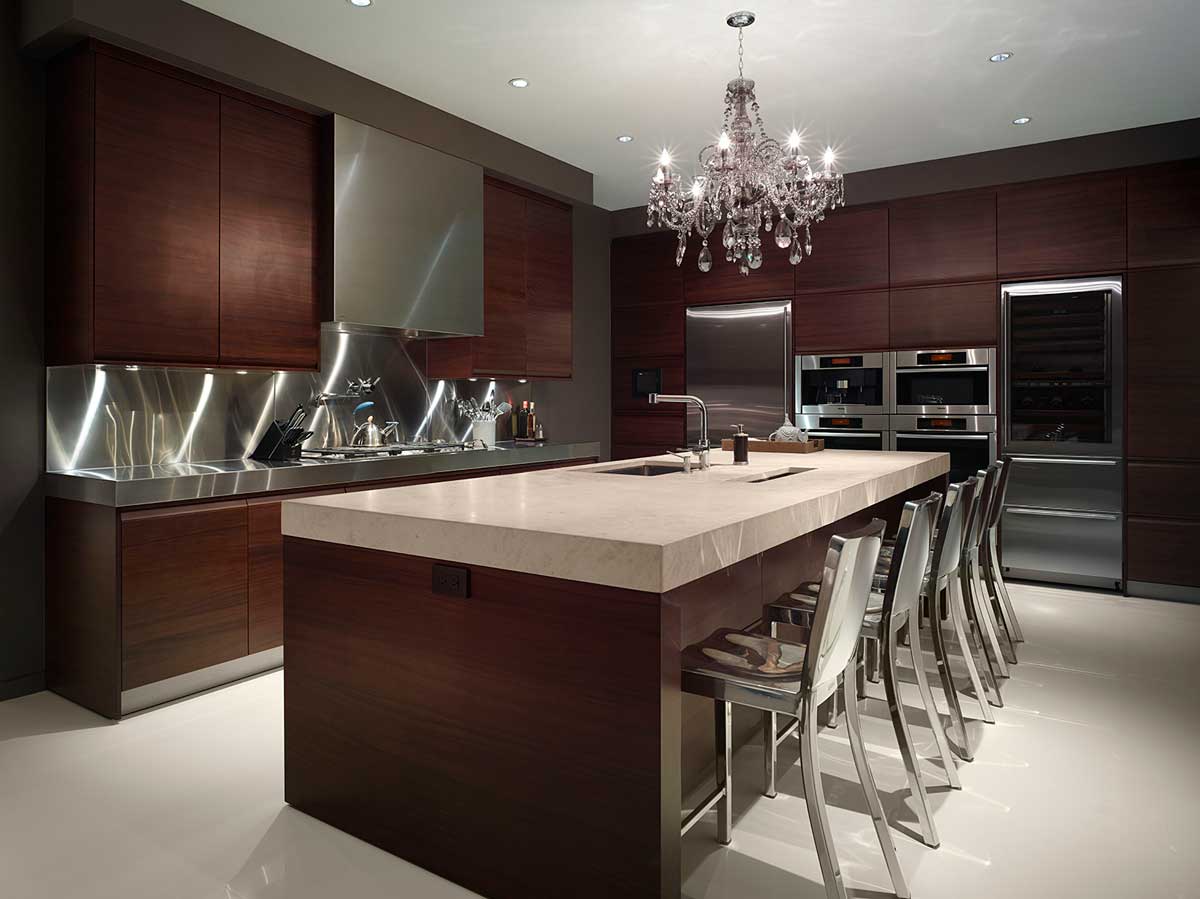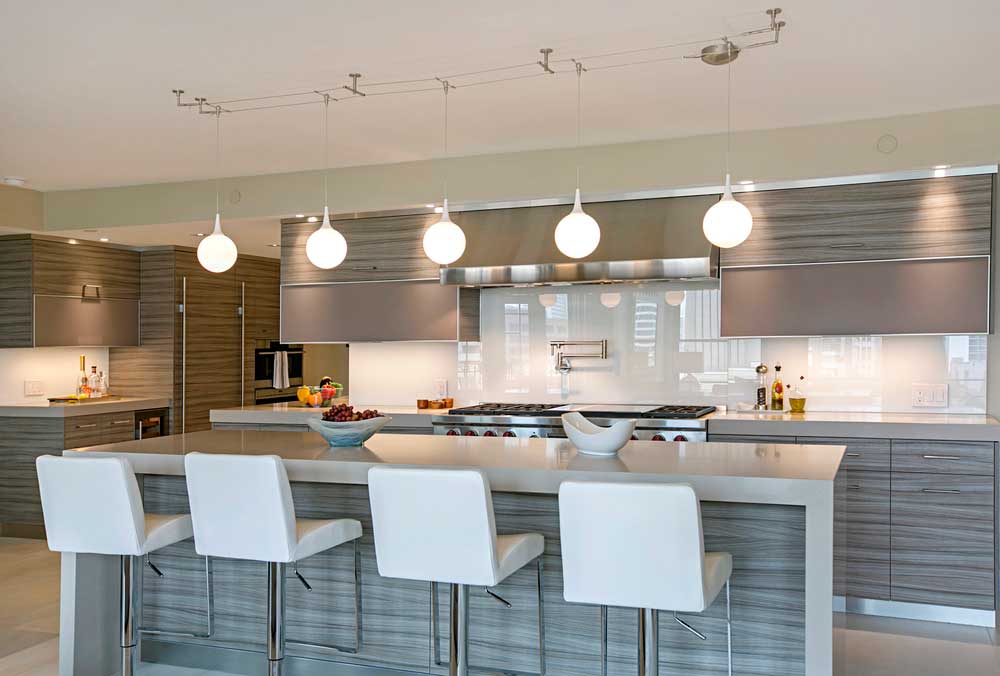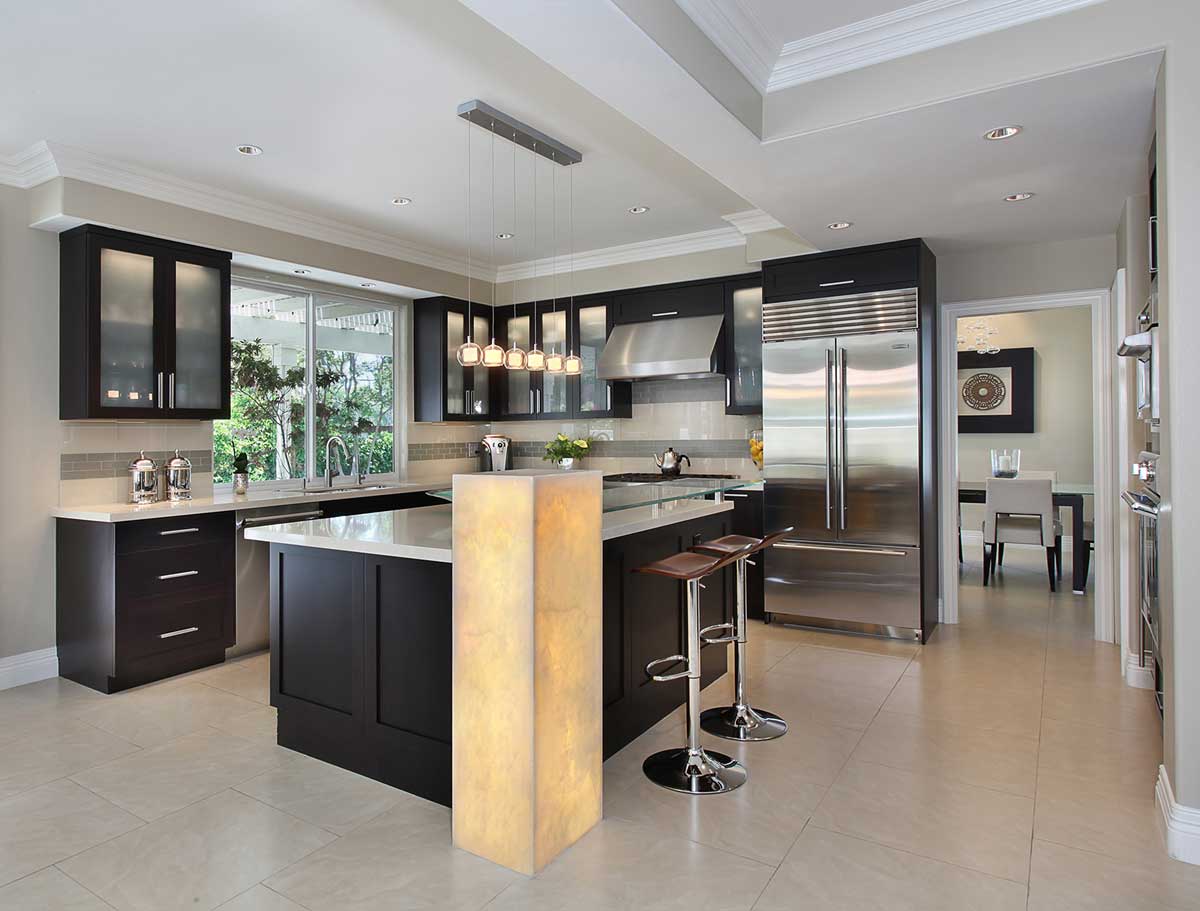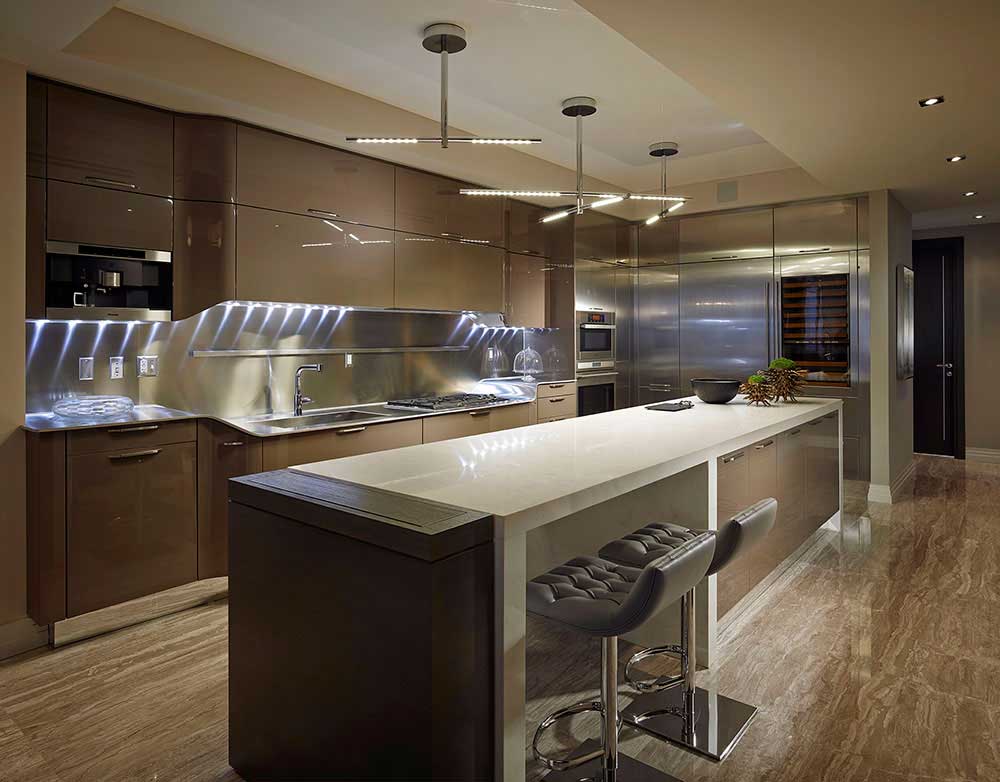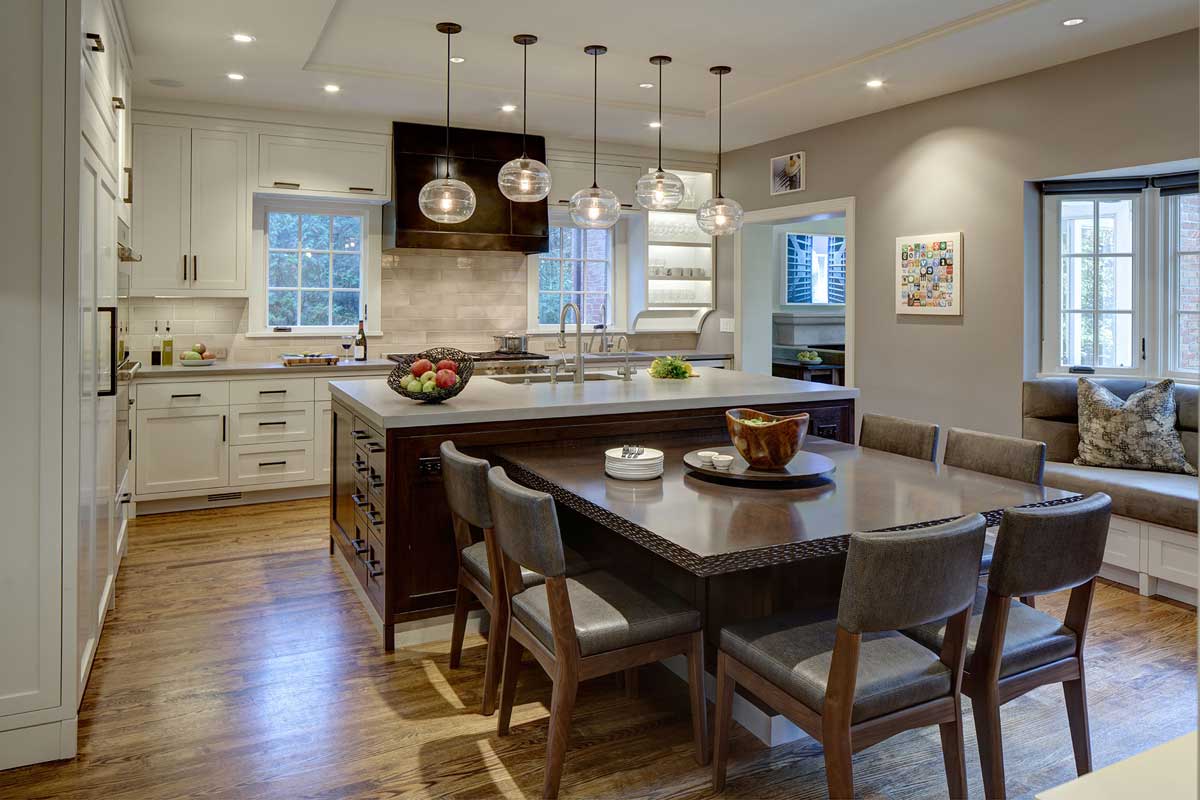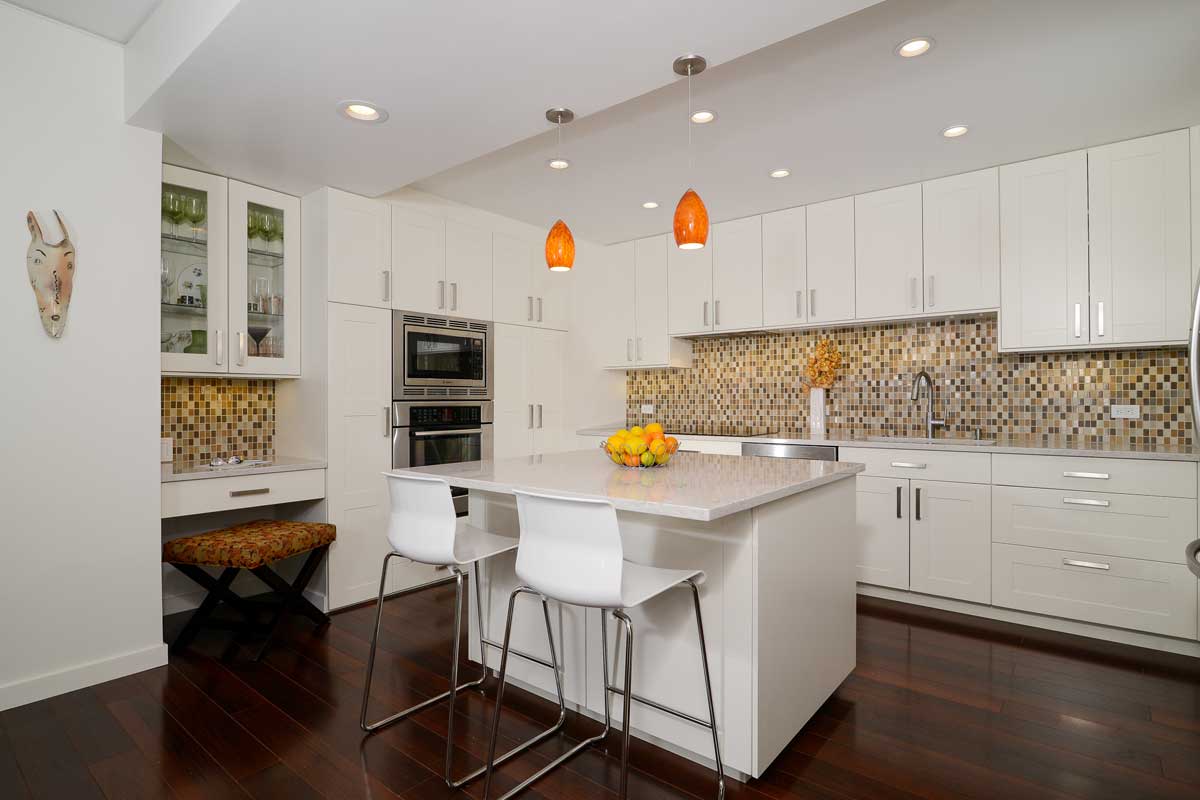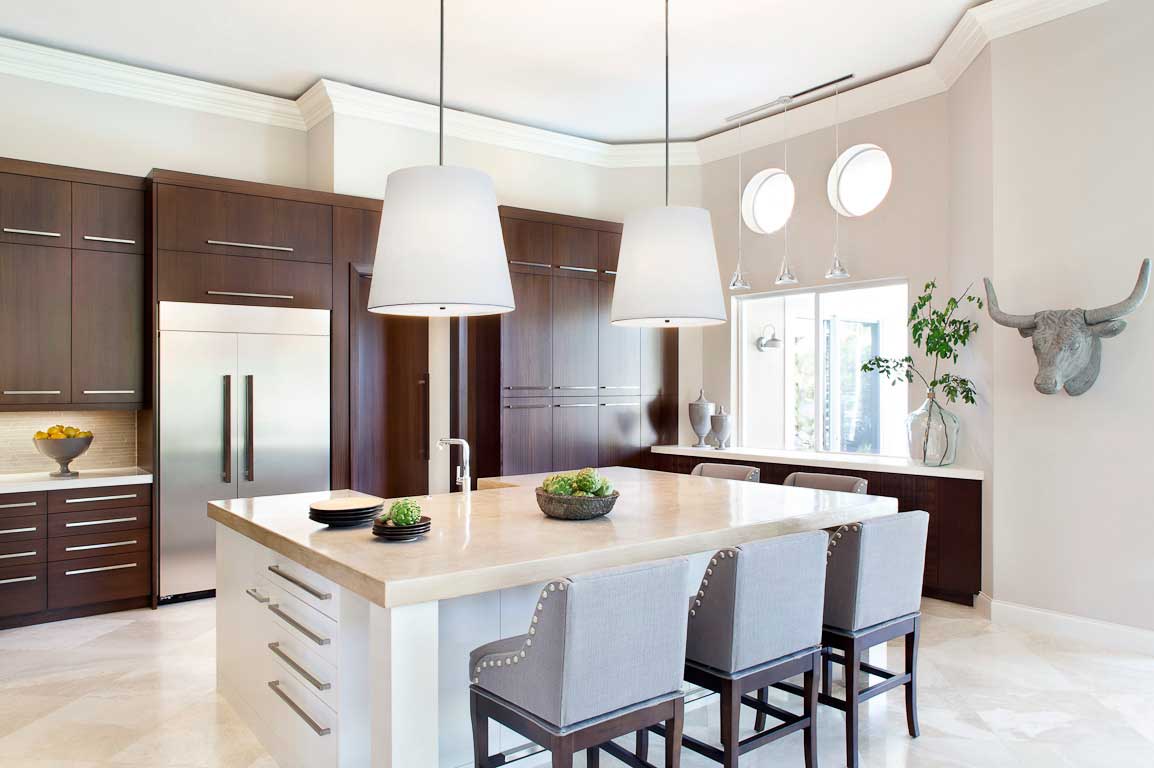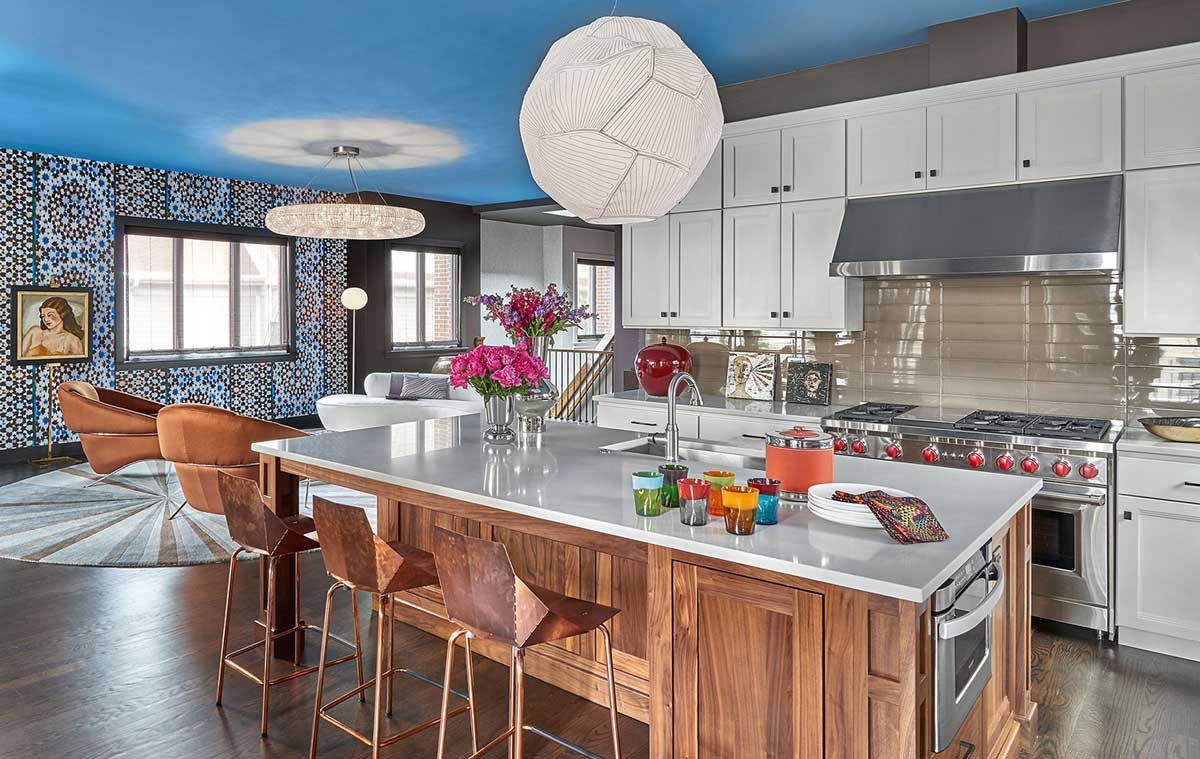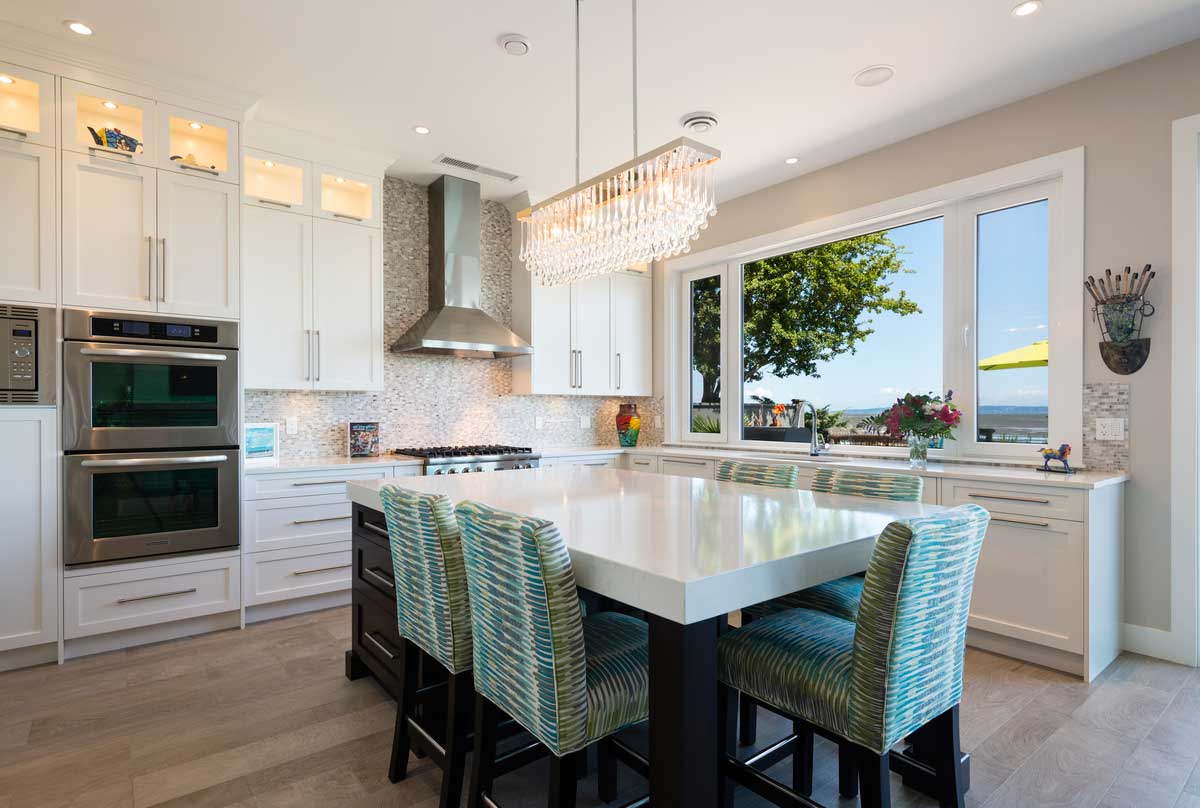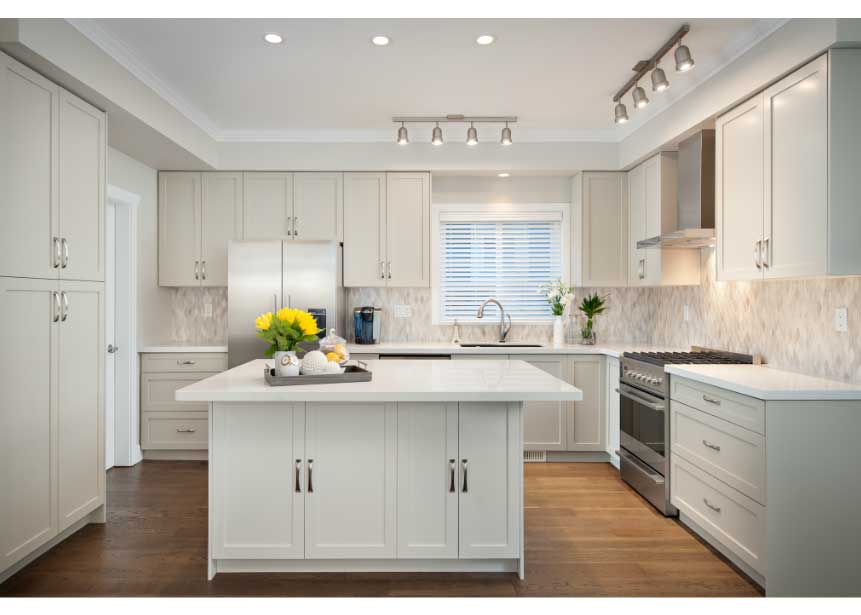 Source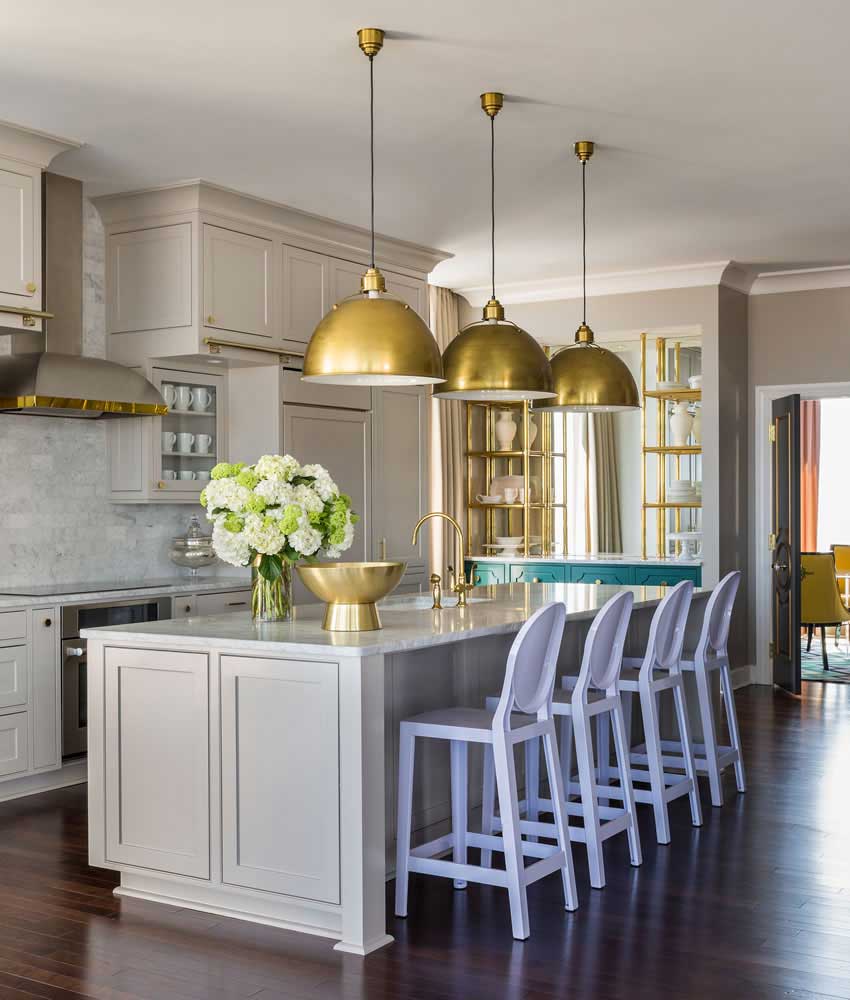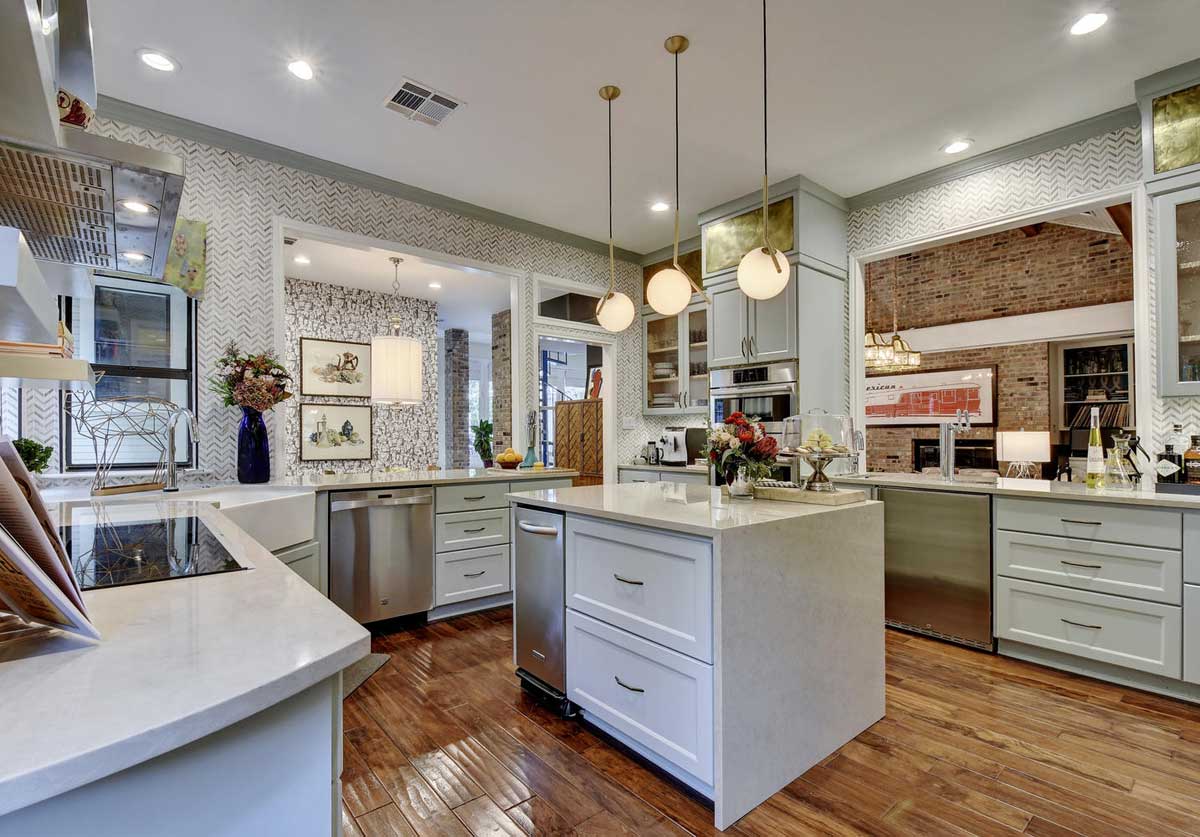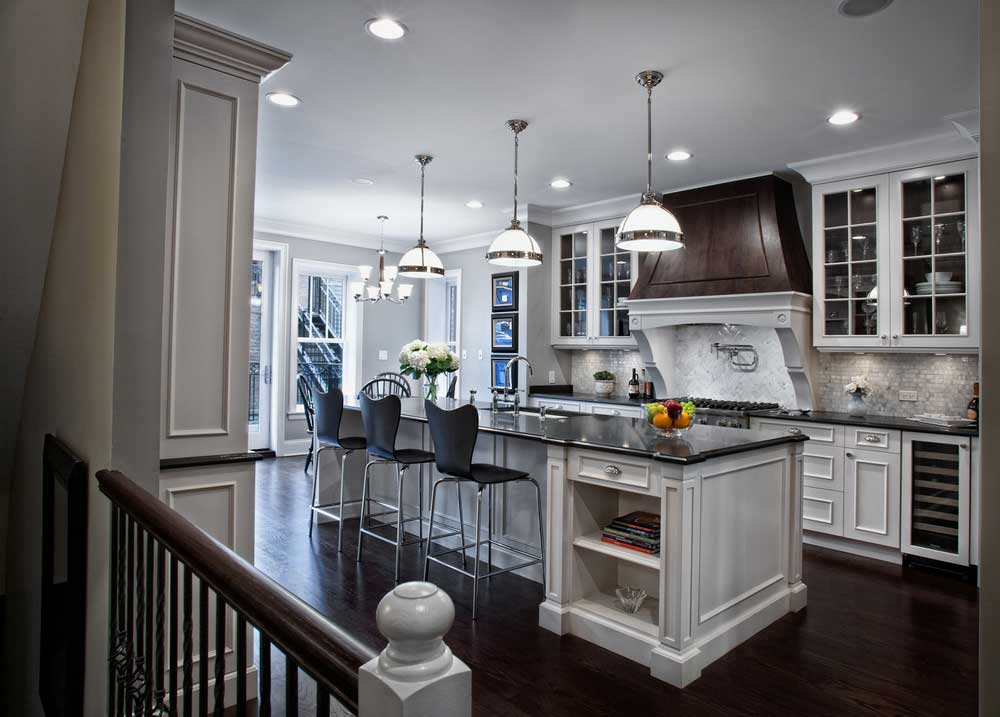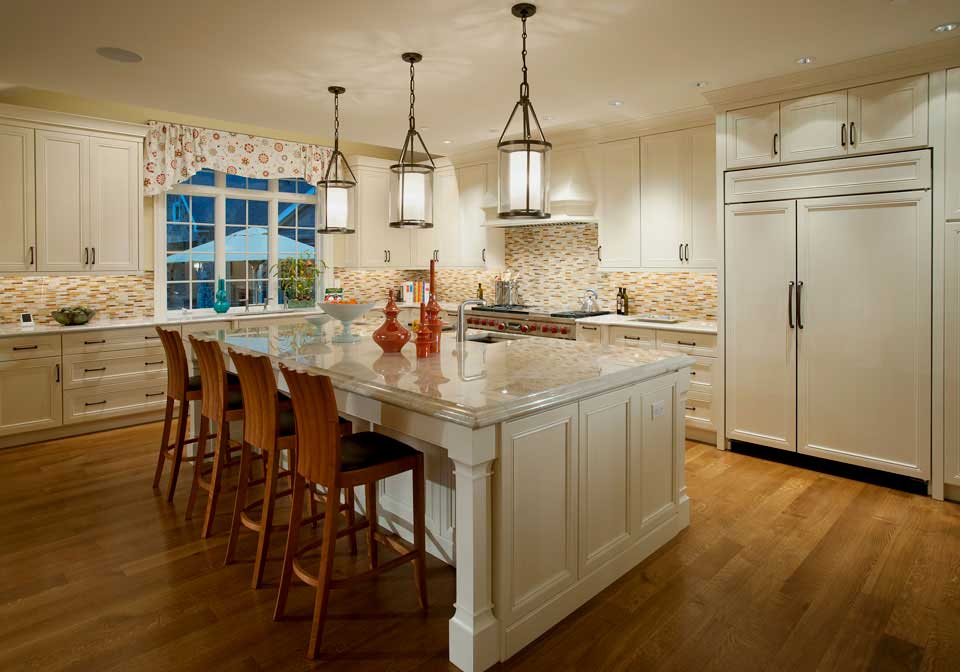 Whether it be the ever popular pendant, an elegant chandelier or simple yet modern track lighting, there is a multitude of kitchen fixtures to choose from because anyone with home decor in mind knows how useful and important the right choice can be.