27 Giallo Ornamental Granite Countertops Ideas
If you're remodeling your kitchen or bath and you want a bright, neutral countertop, Giallo Ornamental granite is a popular choice that is deceptively complex.
What is Giallo Ornamental Granite?
Giallo Ornamental, also known as Giallo Santo or Amarello Ornamental, is granite quarried out of Brazil and is known for its overall creamy appearance. From a distance, Giallo Ornamental gives the appearance of a flowing surface, as opposed to mottling and blocks that you see with other granite types. There is a distinct lack of veins, which makes it seem simple, but when you look closer, you see a myriad of textures, sparkles, and colors.
If you want a countertop that blends well with a variety of cabinet and wall colors while still providing a lot of interest, you can't go wrong with Giallo Ornamental. Using this granite invites warm tones and matches nicely with many color schemes.
What Color is Giallo Ornamental Granite?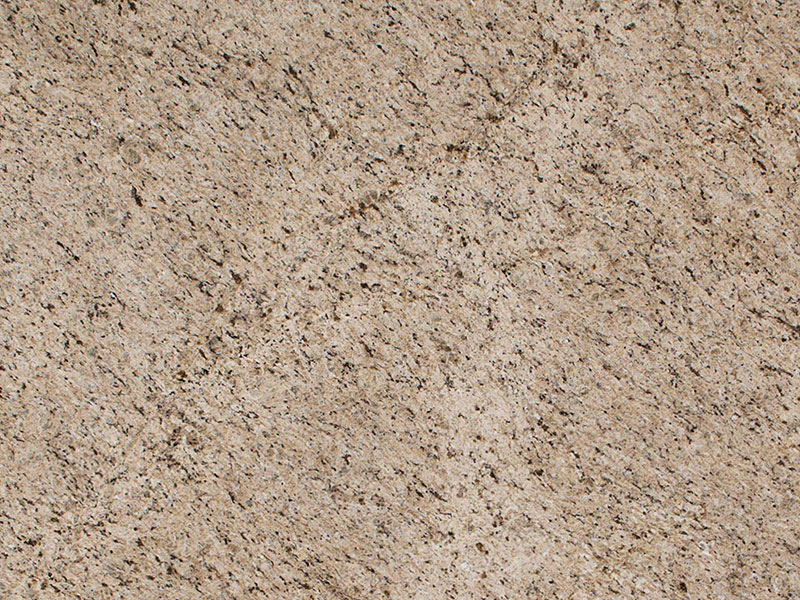 Giallo Ornamental has medium variation, but at its base has a bedrock of white to light gray, providing a bright backdrop for the rest of the minerals. You can expect this bedrock to occupy 30-50% of the surface area of the stone.
Despite the prominence of white tones, this stone has an overall creamy golden appearance; this is due to the presence of small golden minerals. These minerals range in color from a light cream to a light honey hue. You can expect this sparkling part of the composition to make up 40-50% of the surface area.
The final component to this stone that adds another layer of character are the small brown flecks that make up about 5-10% of the total surface area. These brown minerals sometimes appear a true brown, but in other stones, they may appear so dark as to look close to black. These minerals are very small – no more than 1 cm in diameter. The effect is an even-flecked surface with a warm glow.
As with all granite pieces, there will be some variation in the pattern and mineral composition. The bedrock color may vary slightly; some stones will look more of a cream color, while others will be closer to gold. The amount of brown mineral will also impact the overall appearance of the stone; some stones will have more brown or darker brown, creating a heavier pattern.
What Cabinet Colors Goes Well with Giallo Ornamental Granite?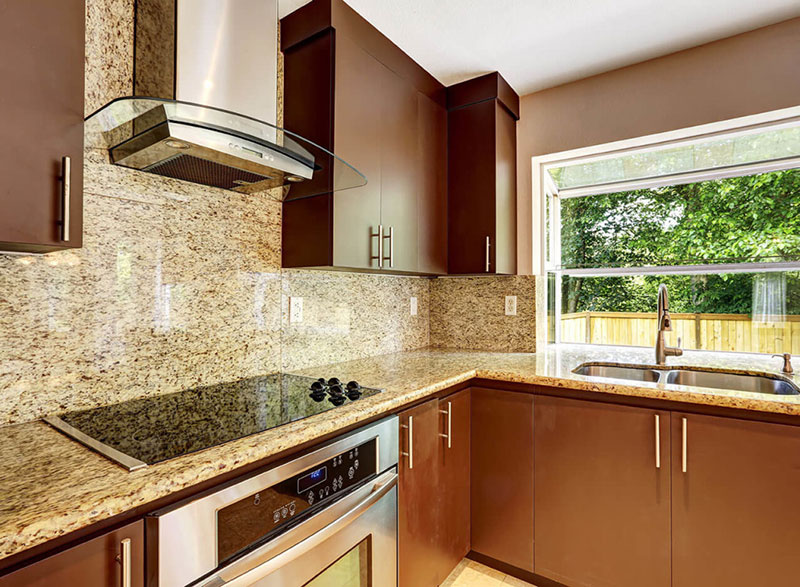 Pairing Giallo Ornamental with a darker cabinet will provide a nice, soft contrast, and not as strong as you would expect from a light granite. The dark minerals will complement darker cabinet colors.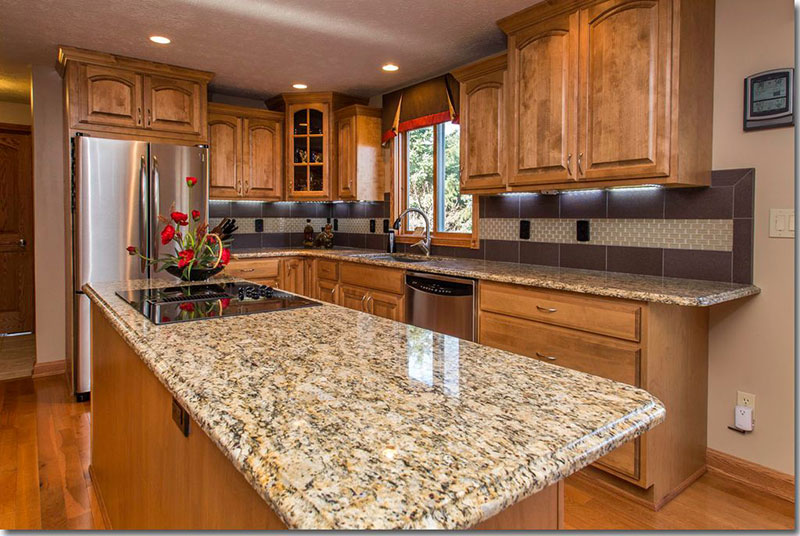 For an interesting and elegant combination, a light cabinet color will set nicely against the mottled golden tones. If you have light and medium wood cabinets, the creams and golds blend seamlessly for a subtle but stately appearance.
How Much Does Giallo Ornamental Granite Countertops Cost?
One of the greatest features about Giallo Ornamental, besides how great it looks, is the price. This stone is a great value at $30-40 per square foot for a 3cm thick slab. For a 2 cm thick slab, you can expect to pay between $20-25 per square foot.
Pros and Cons
Pros
Giallo Ornamental is scratch- and stain-resistant.
Its light color and speckled surface easily hide fingerprints and dirt.
Affordable
Cons
The variations in bedrock color and mineral proportions can make a significant difference, depending on cabinet and wall colors.
Giallo Ornamental Granite Countertops Ideas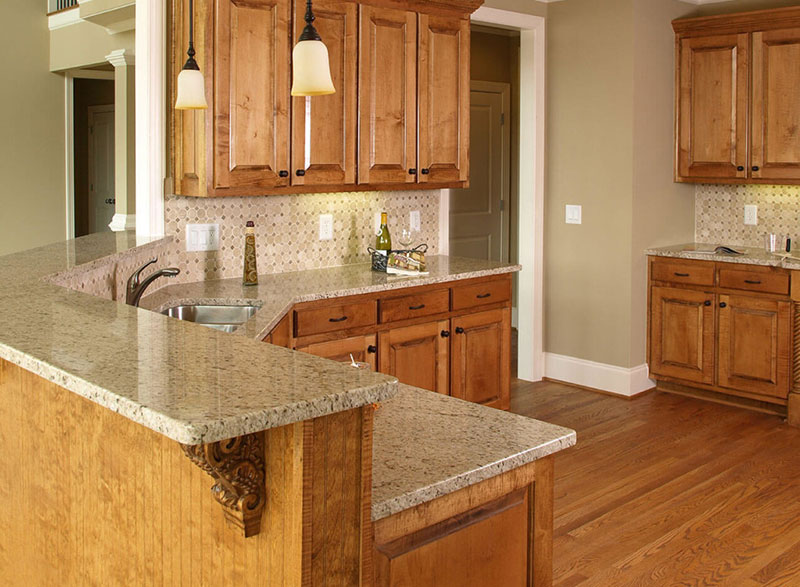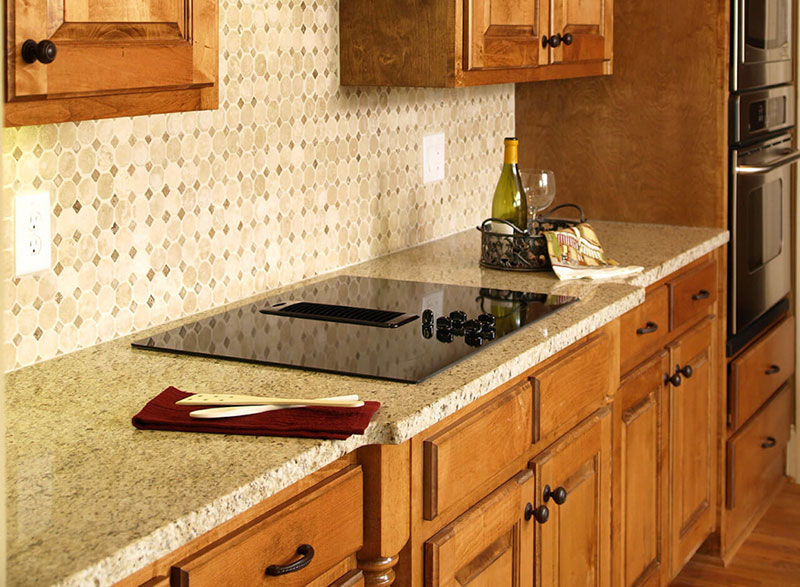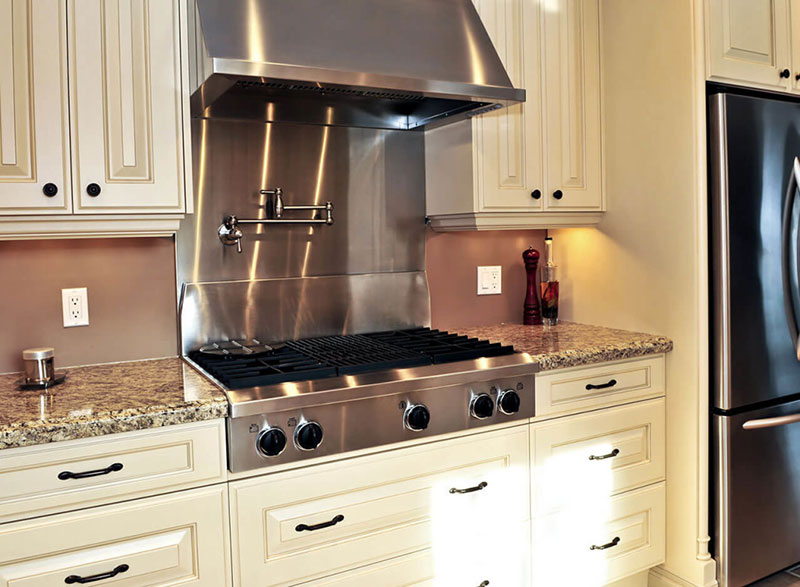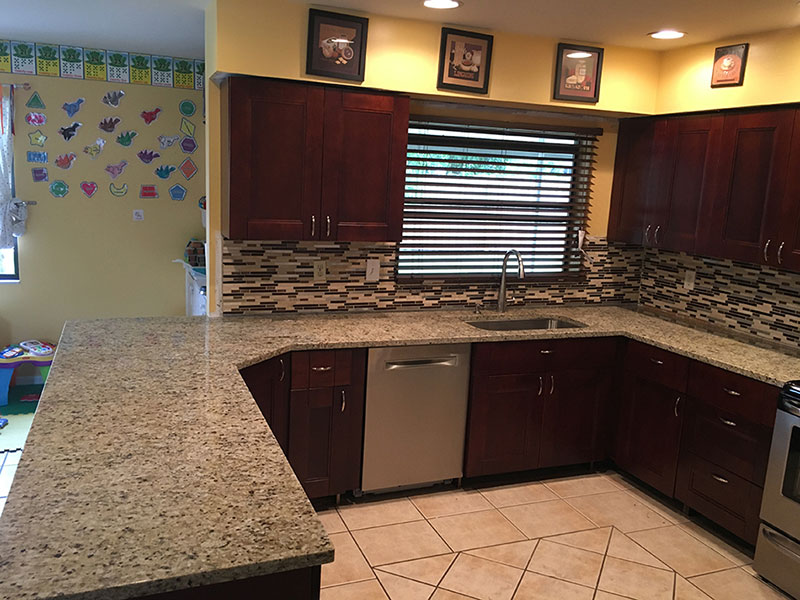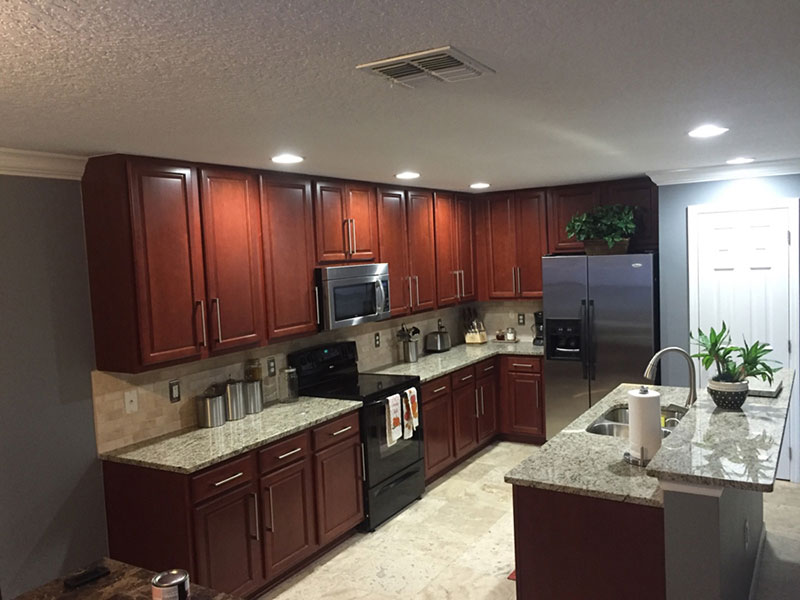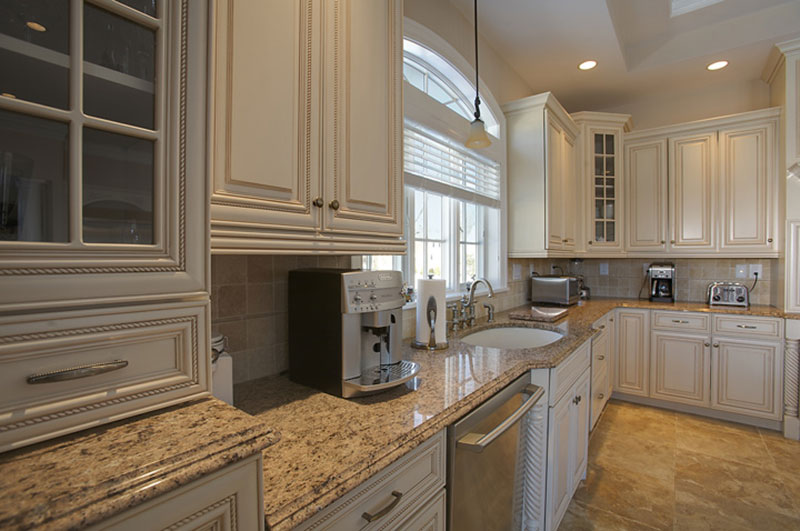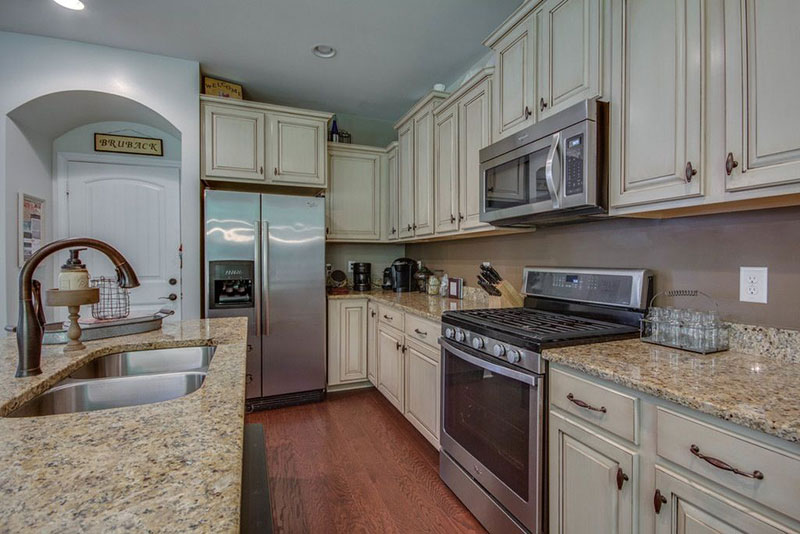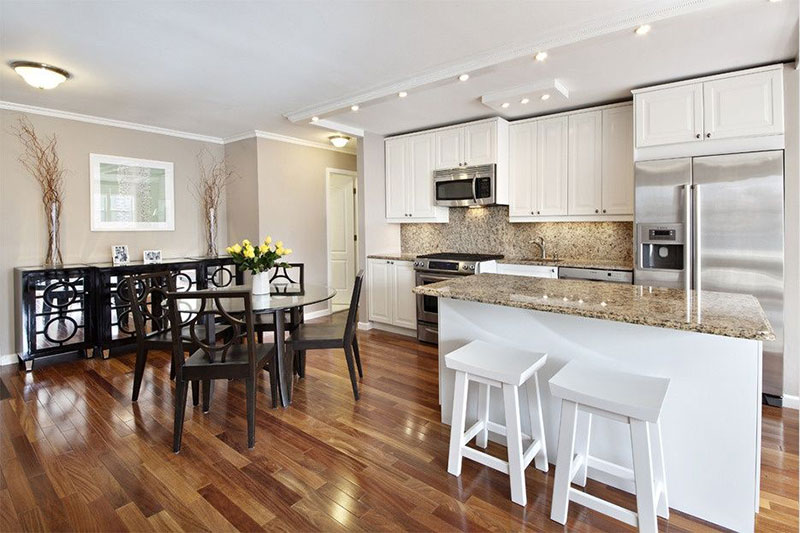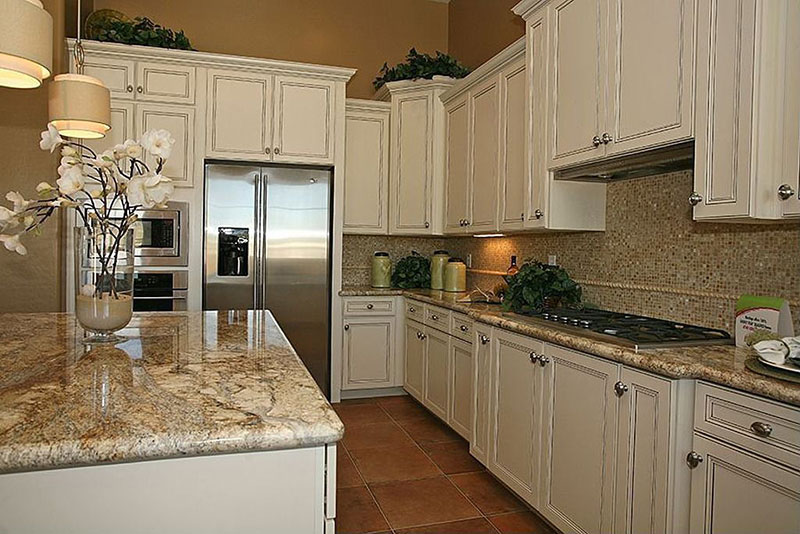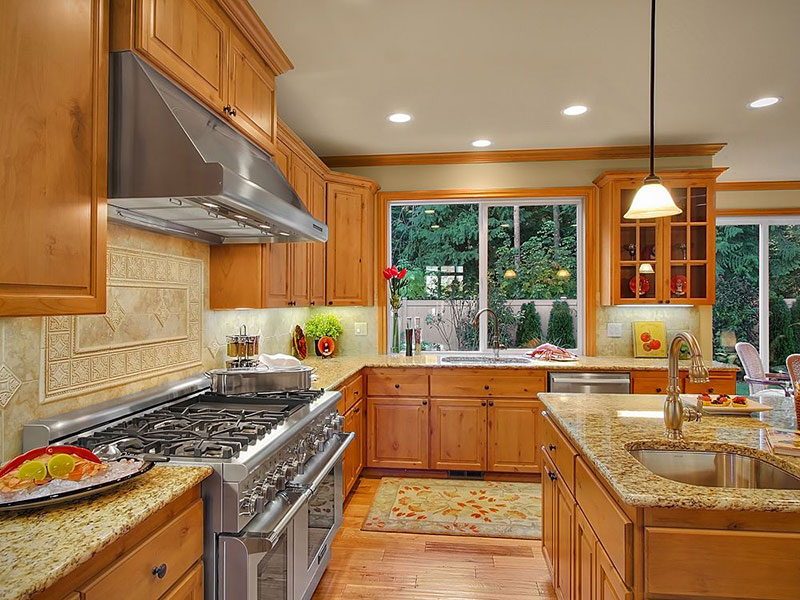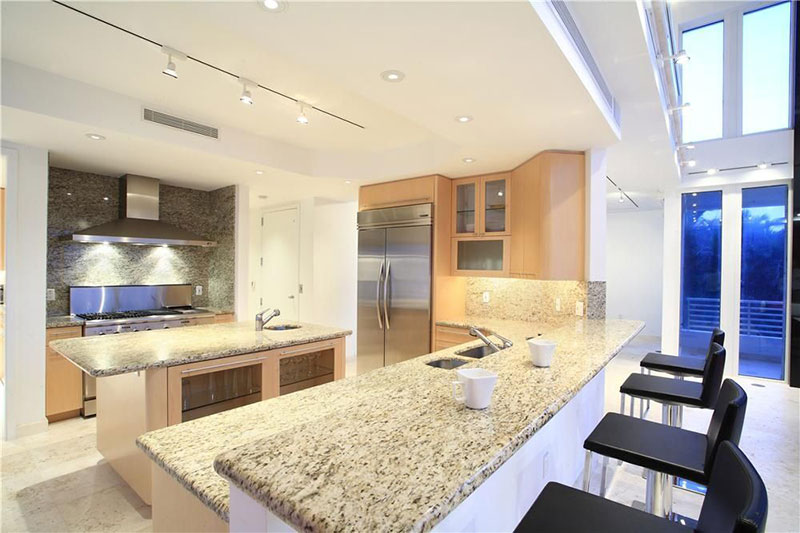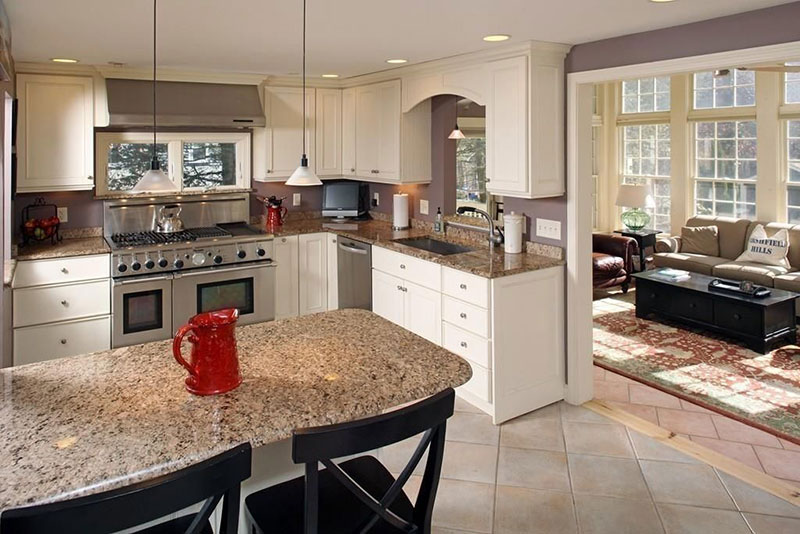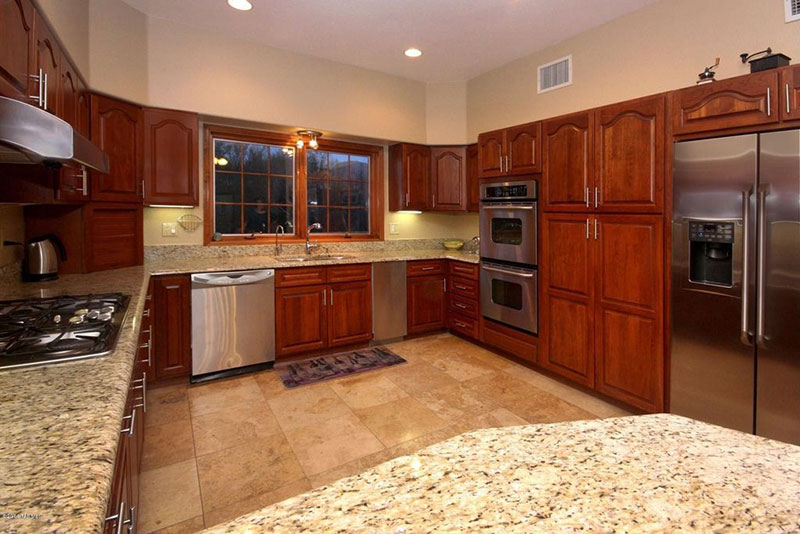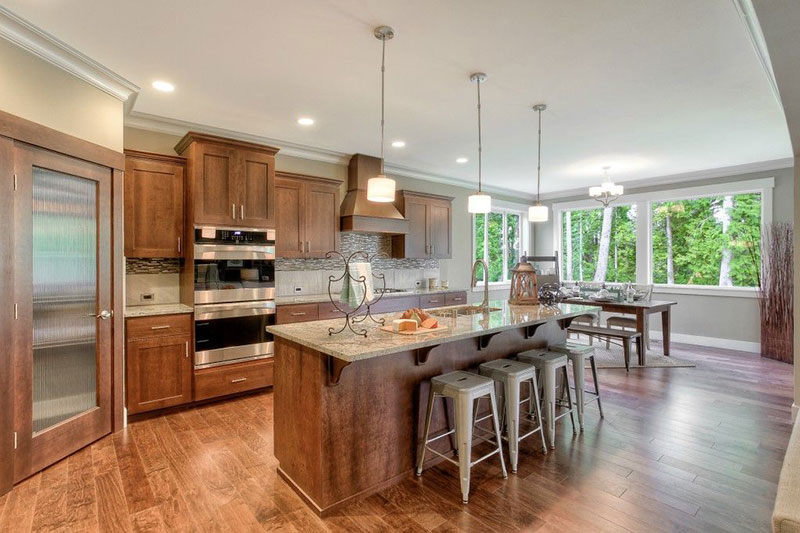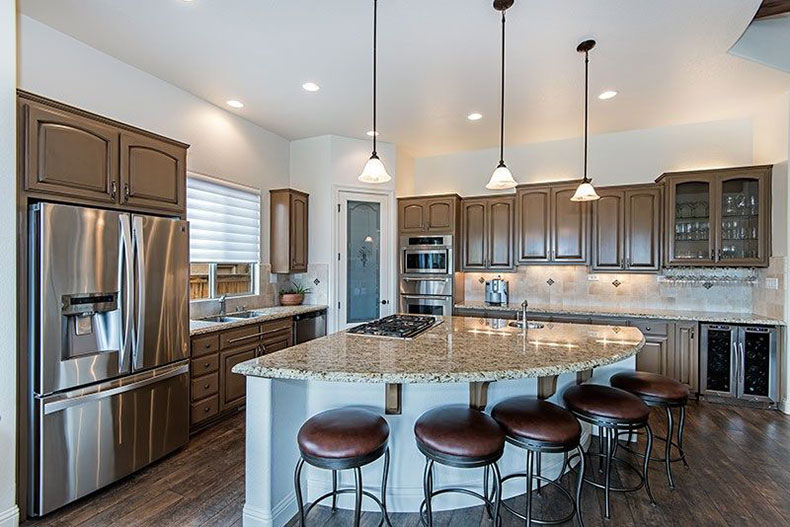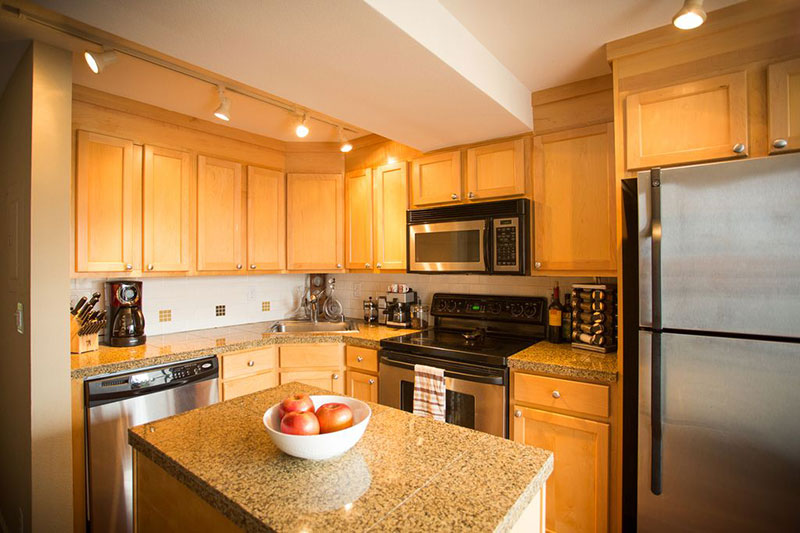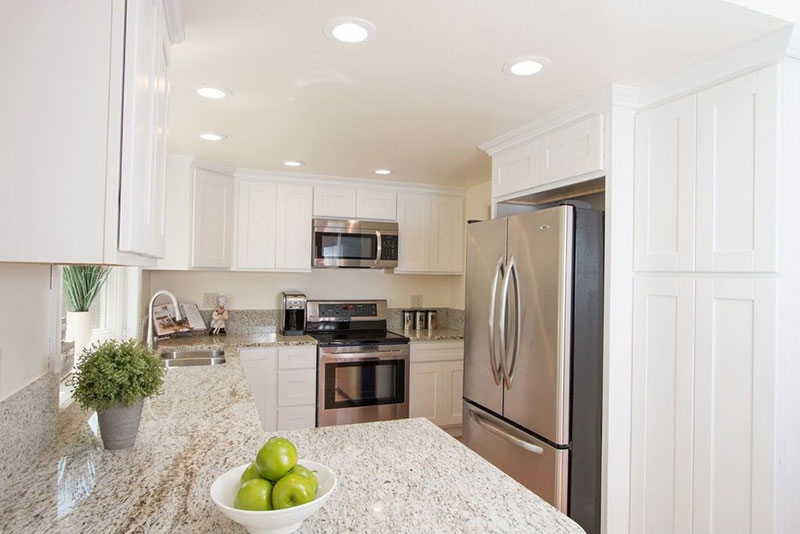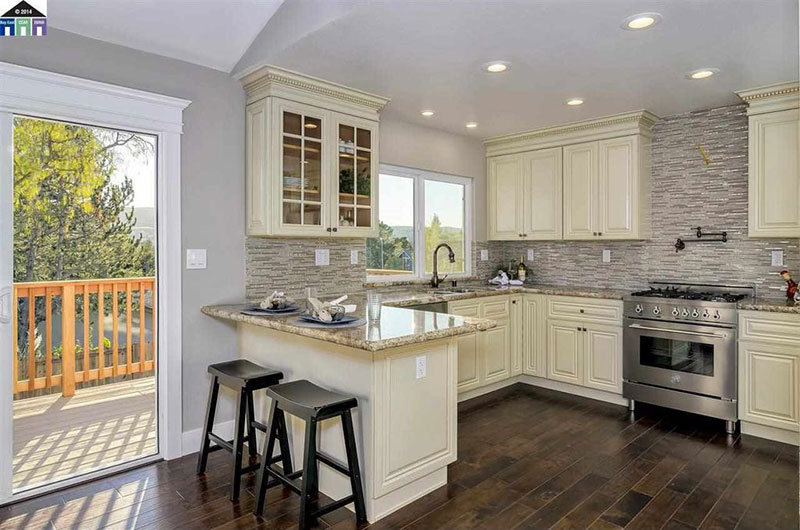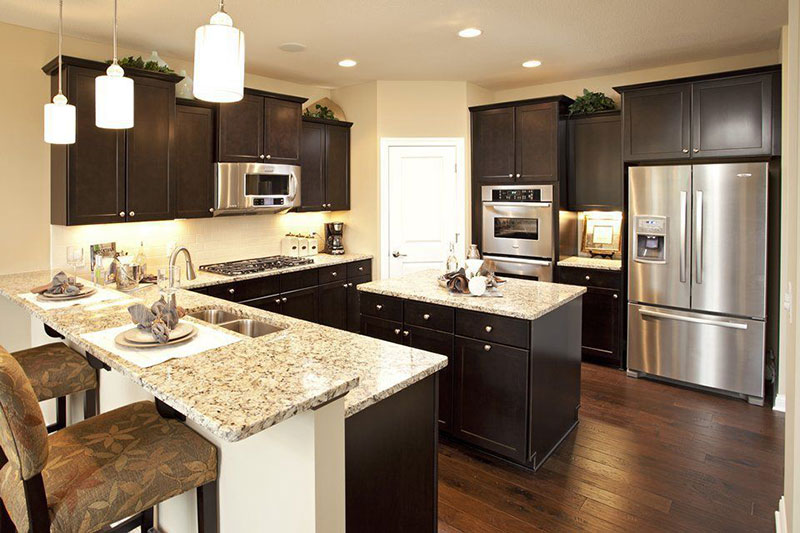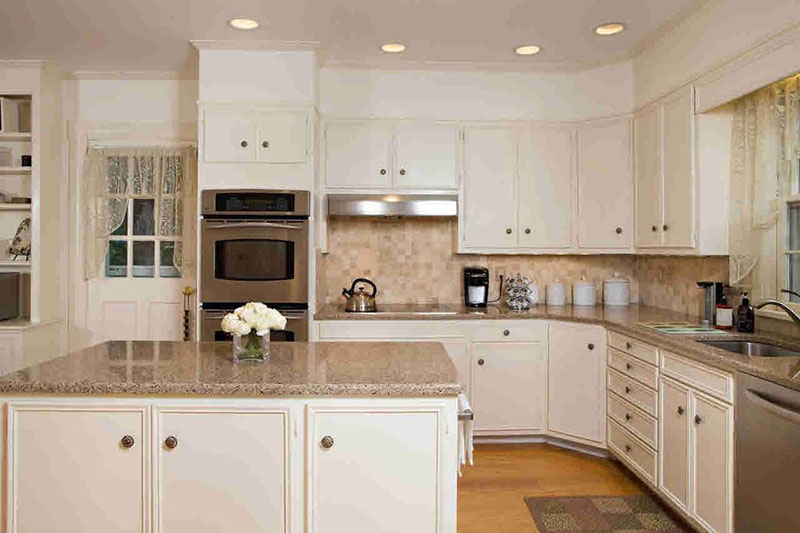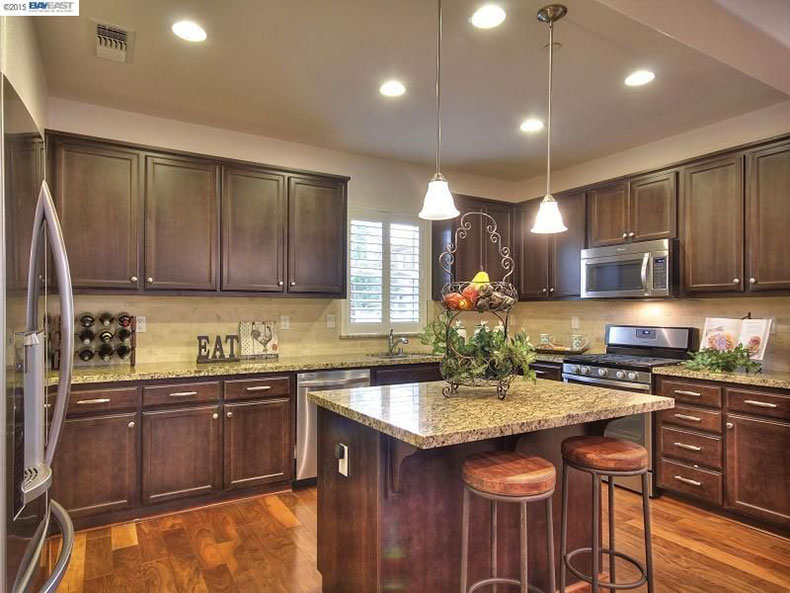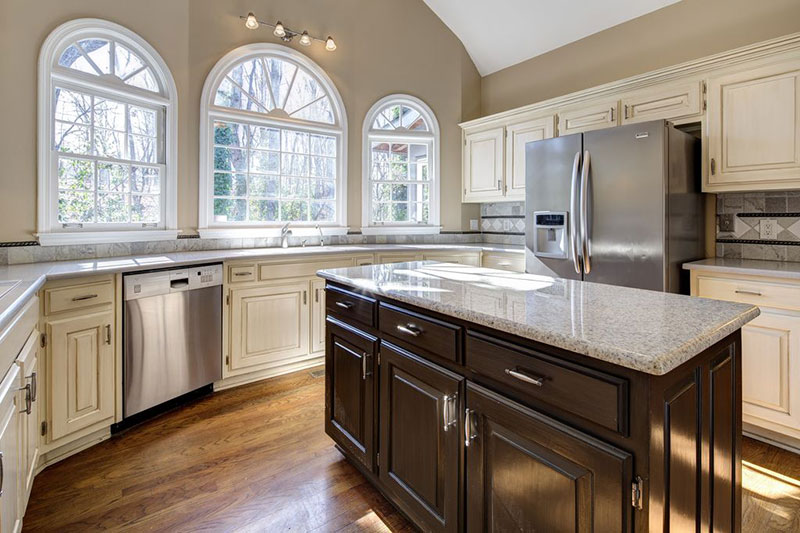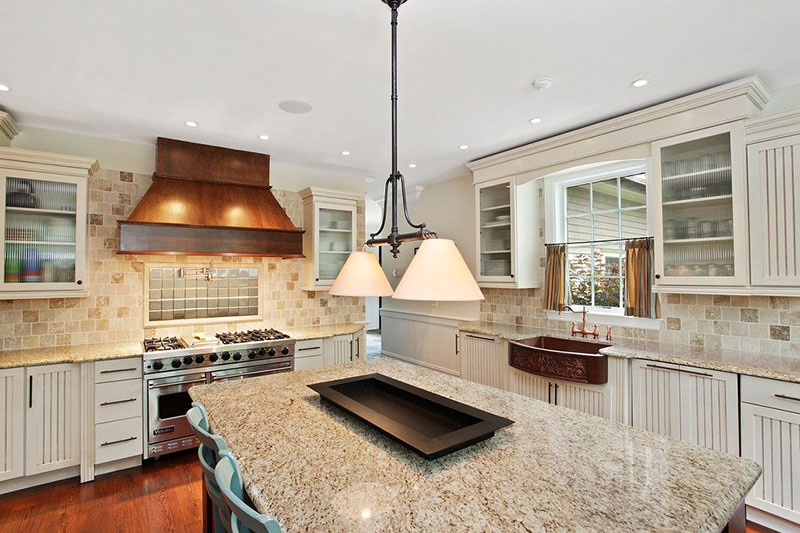 Conclusion
We love Giallo Ornamental for its versatility, creamy color, and golden highlights. It's a beautiful stone choice for kitchen and bathroom countertops at an affordable price.